urban jungle™ luxury collection
engineered for the urban active
urban jungle™ luxury collection
engineered for the urban active
urban jungle™ luxury buggy
carrycot plus™ for urban jungle
This feature requires Javascript to be enabled. Please try updating, or consider using a different browser.
Age range

buggy: newborn - 5 years*
*age reference as a guide only
carrycot plus™: newborn - 3 years

Dimensions l x h x w

83 x 116 x 63cm

Folded dimensions

33 x 63 x 89cm

Handlebar height

87 - 120cm

Maximum load

25kg
carrycot plus™: (lie flat / incline) 9kg
(parent facing seat) 15kg

Product weight

buggy: 12kg*
*includes frame, wheels, gear tray,
fabric sling seat, grab bar
carrycot plus™: 4kg

Safety certified

for the following markets:
Europe, UK, USA, AUS/NZ, Canada

Seat dimensions

(H x W x D) (measured without the liner)
51 x 33 x 19cm
Staying true to our Mountain Buggy® all-terrain heritage; urban jungle™ luxury collection combines precision engineering with timeless and elegant styling.
Staying true to our Mountain Buggy® all terrain heritage; urban jungle™ luxury combines precision engineering for perfect performance in superior manoeuvrability and kerb pop. This has been designed alongside world class craftsmanship of hand-stitched leather accents and classic herringbone fabrics for a high fashion, tailored appeal with elegant styling.
Coming in a thoughtful, coordinated luxe bundle; urban jungle™ luxury takes you right from newborn to toddler with an accompanying carrycot plus™ that cleverly transforms from a lie flat bed for newborns to a parent facing seat for toddler's, and also a matching parenting satchel and change mat. This offers you a ready-to-go luxury bundle complete with a complimentary 3 year warranty*
*must be registered on mountainbuggy.com within 30 days of delivery.

what makes urban jungle™ luxury unique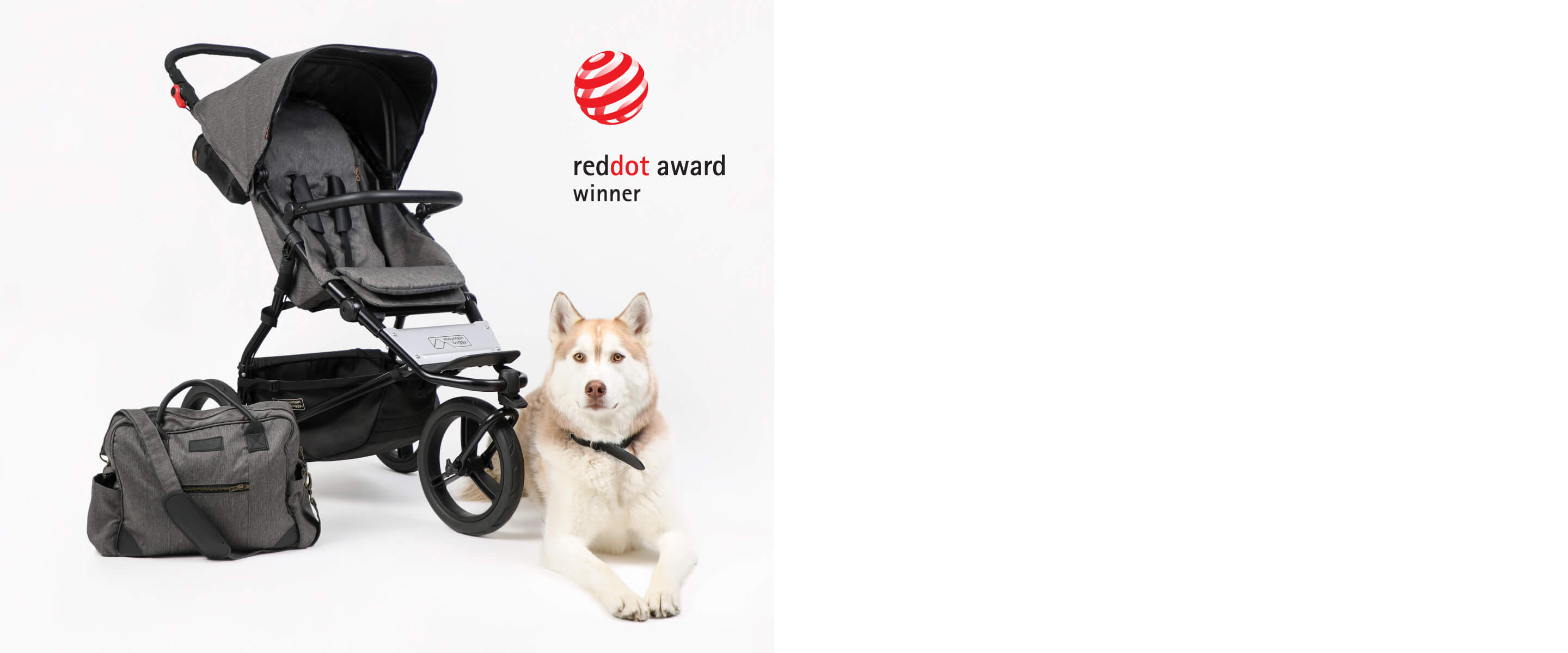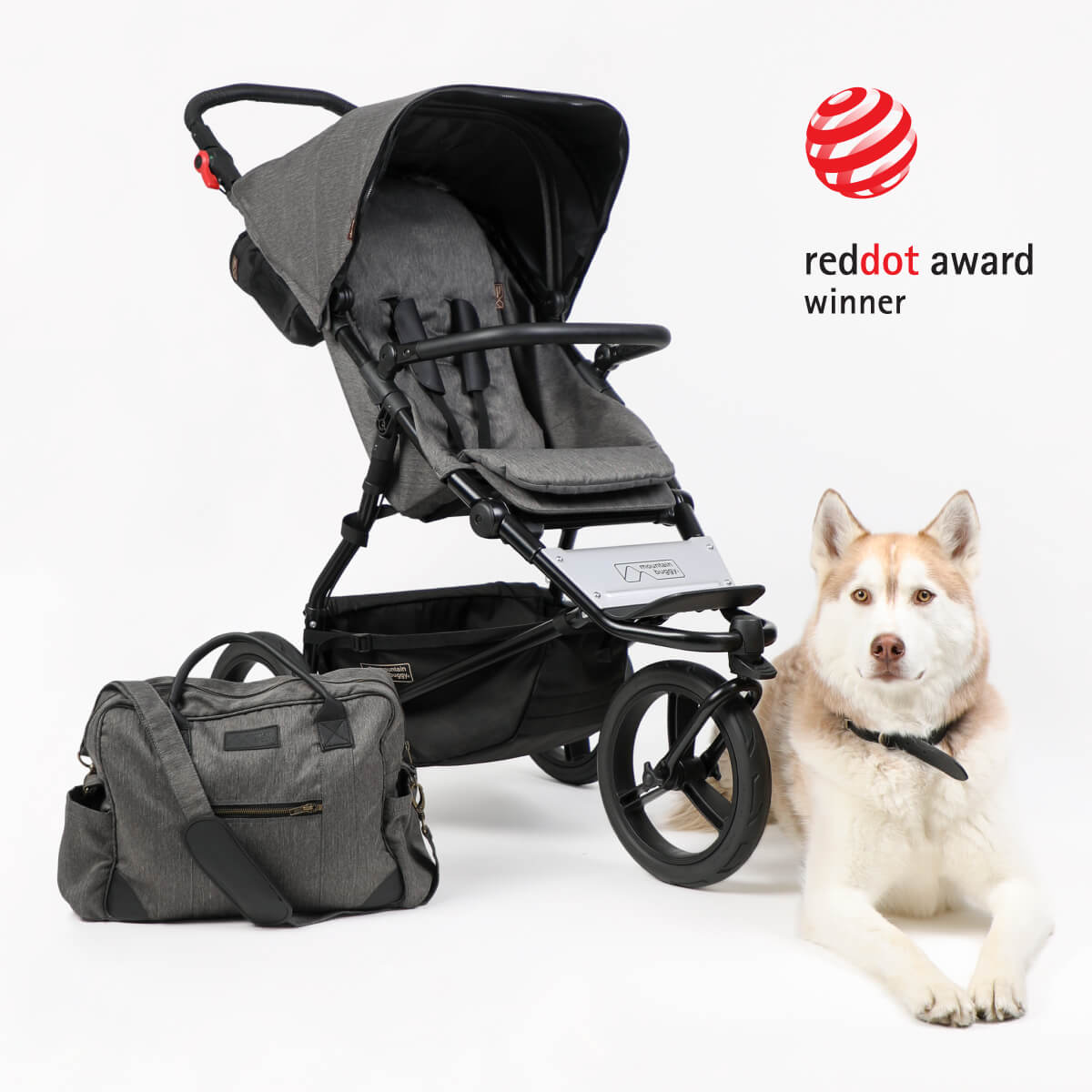 Red Dot award winner
Built from the platform that brought all terrain to the world. Statement by the jury
"The use of classical materials and patterns provides the pushchair with a timelessly elegant appearance. Furthermore, its many practical detail solutions are convincing."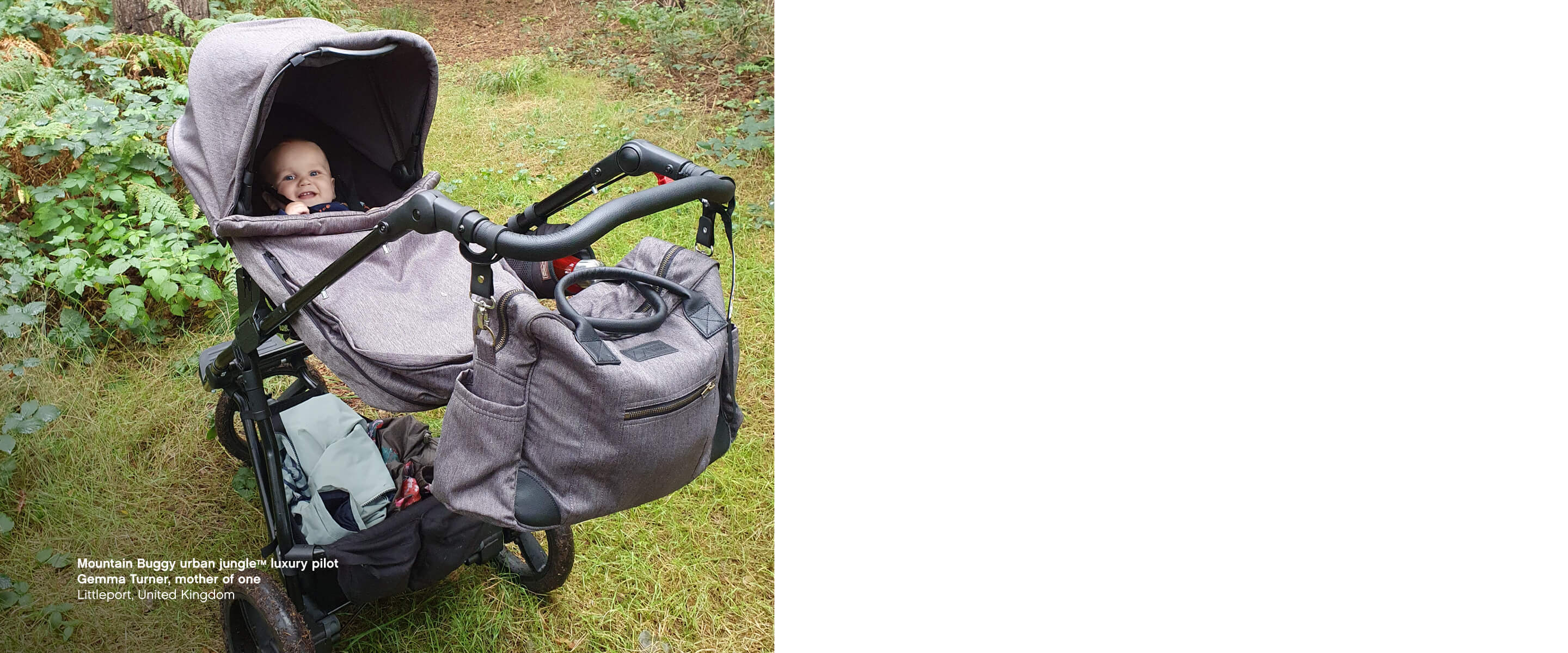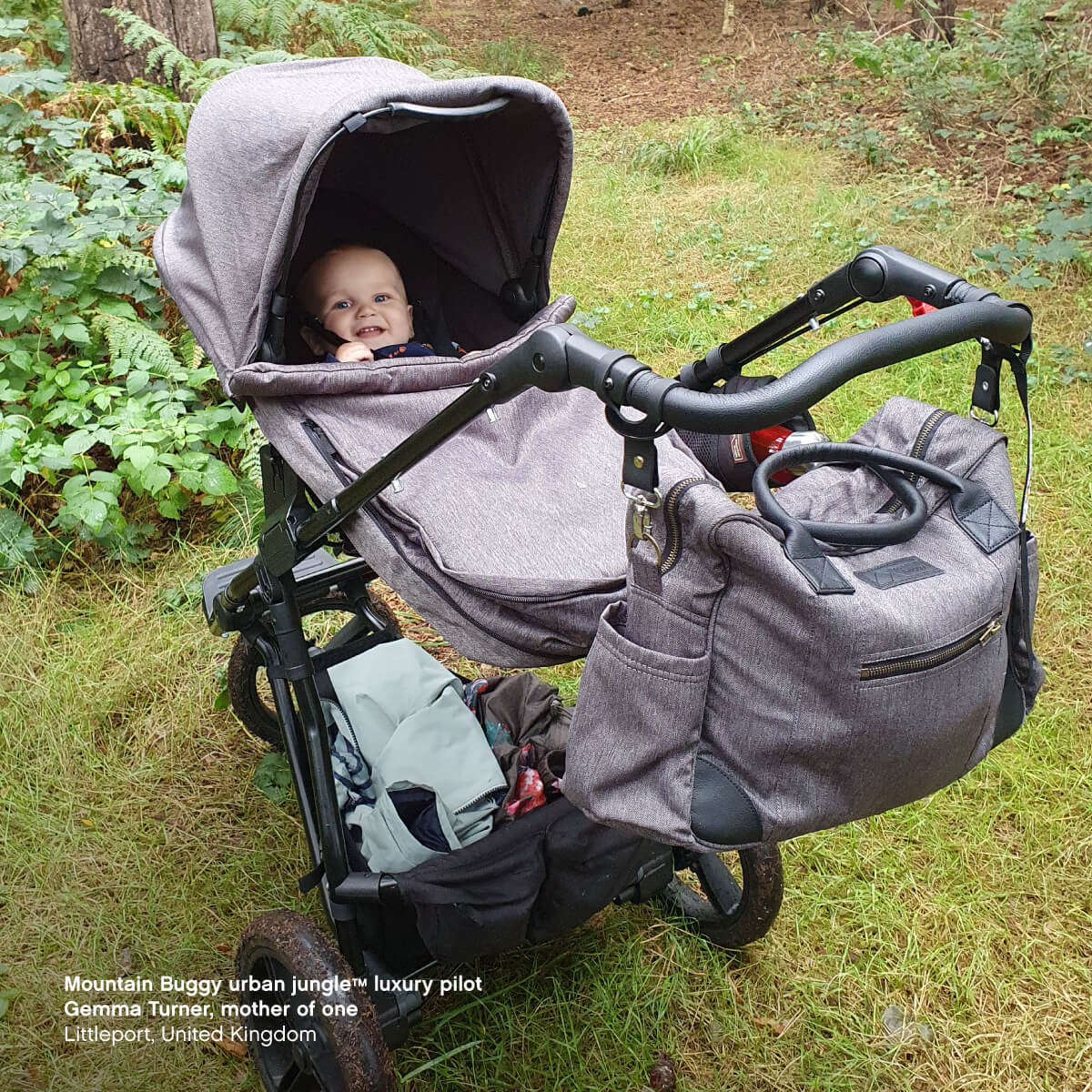 a thoughtful bundle from newborn to toddler
All urban jungle™ luxury buggies come as a thoughtful, coordinated bundle with an accompanying carrycot plus™, satchel and change mat in coordinating fabrics, and satchel clips to conveniently hang from your buggy.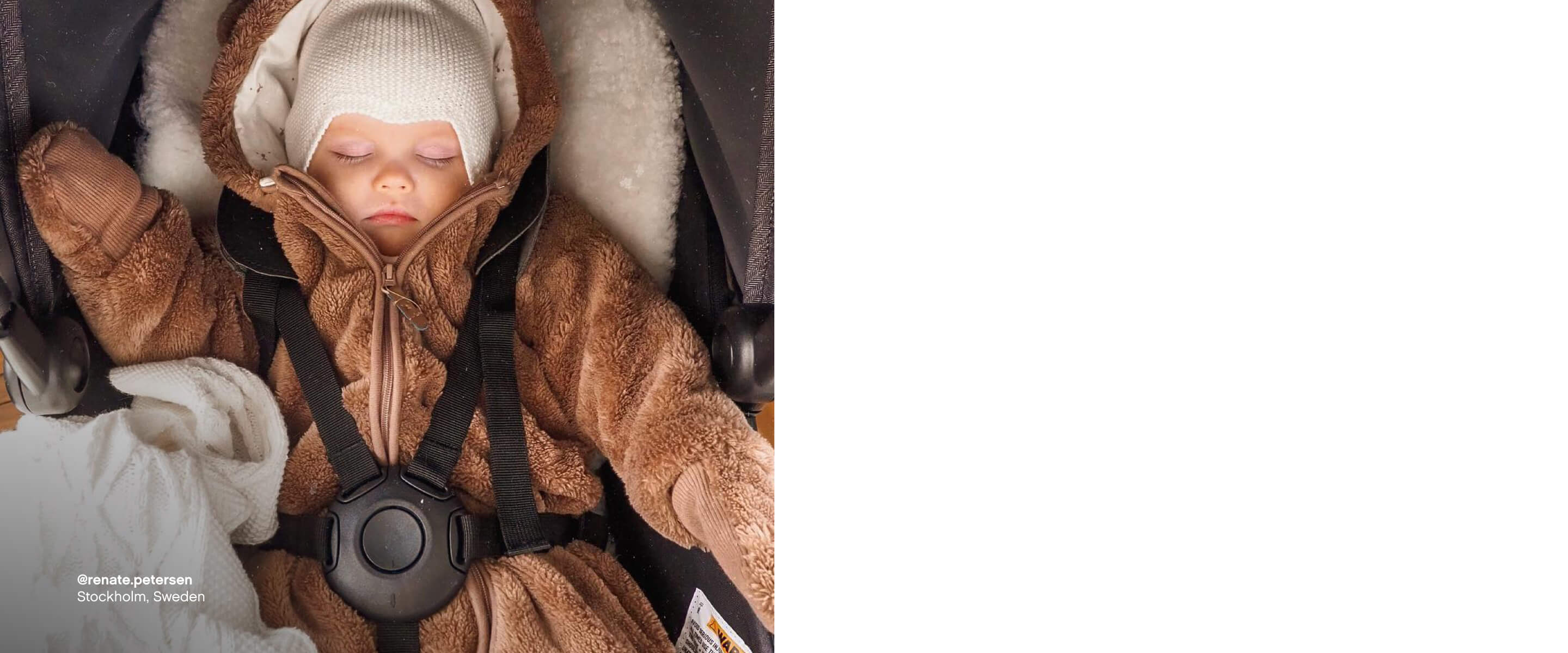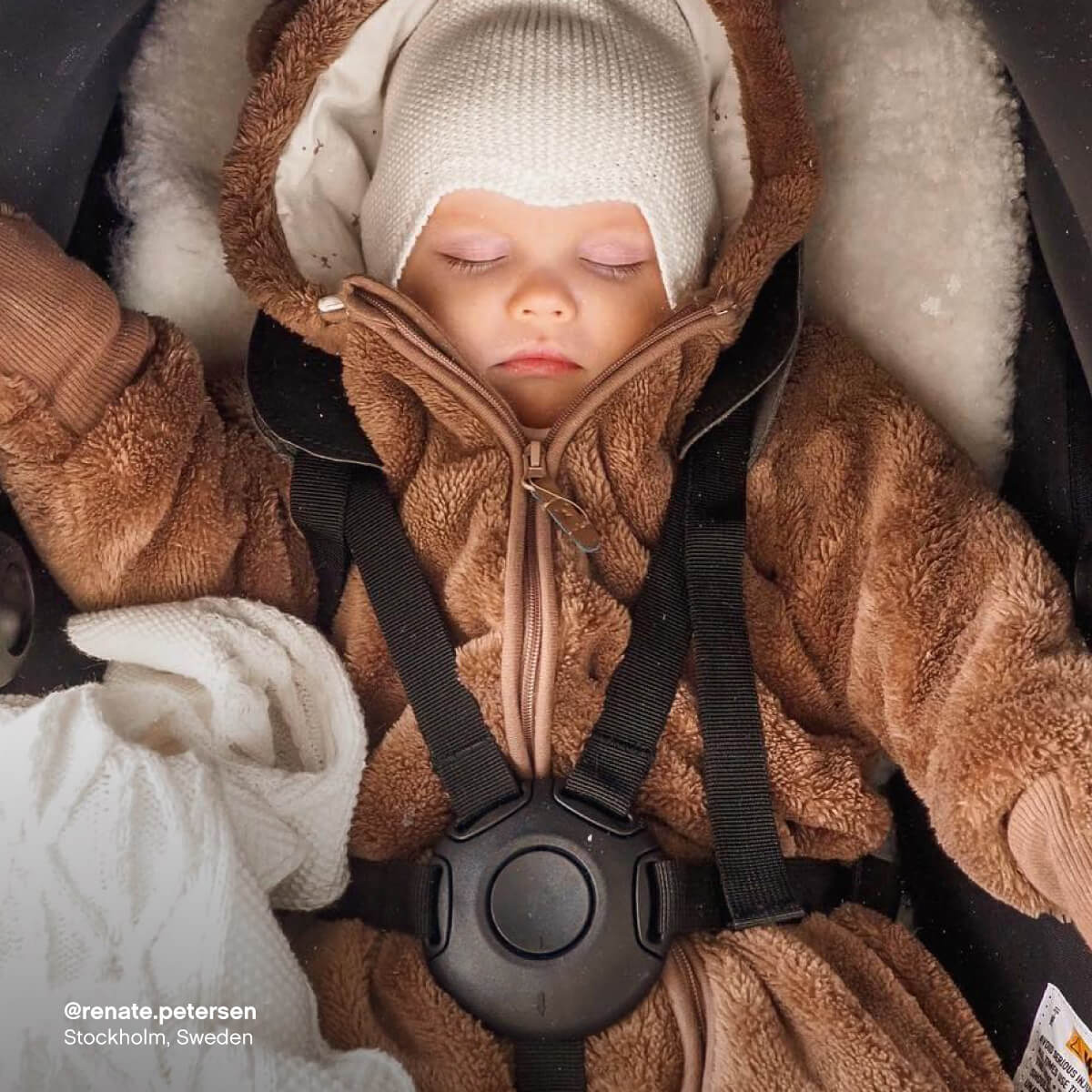 complimentary warranty
A 3 year warranty is gifted to all luxury customers.*
*must be registered on mountainbuggy.com within 30 days of delivery.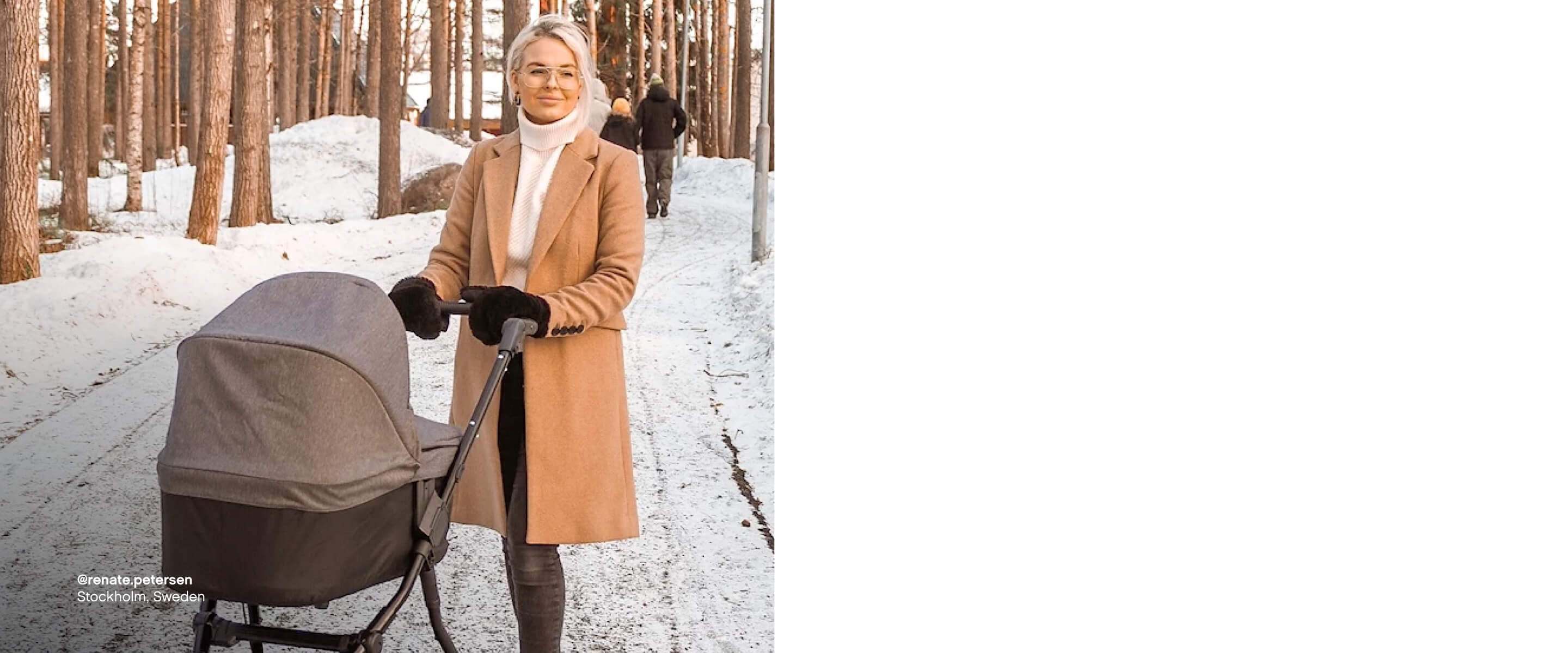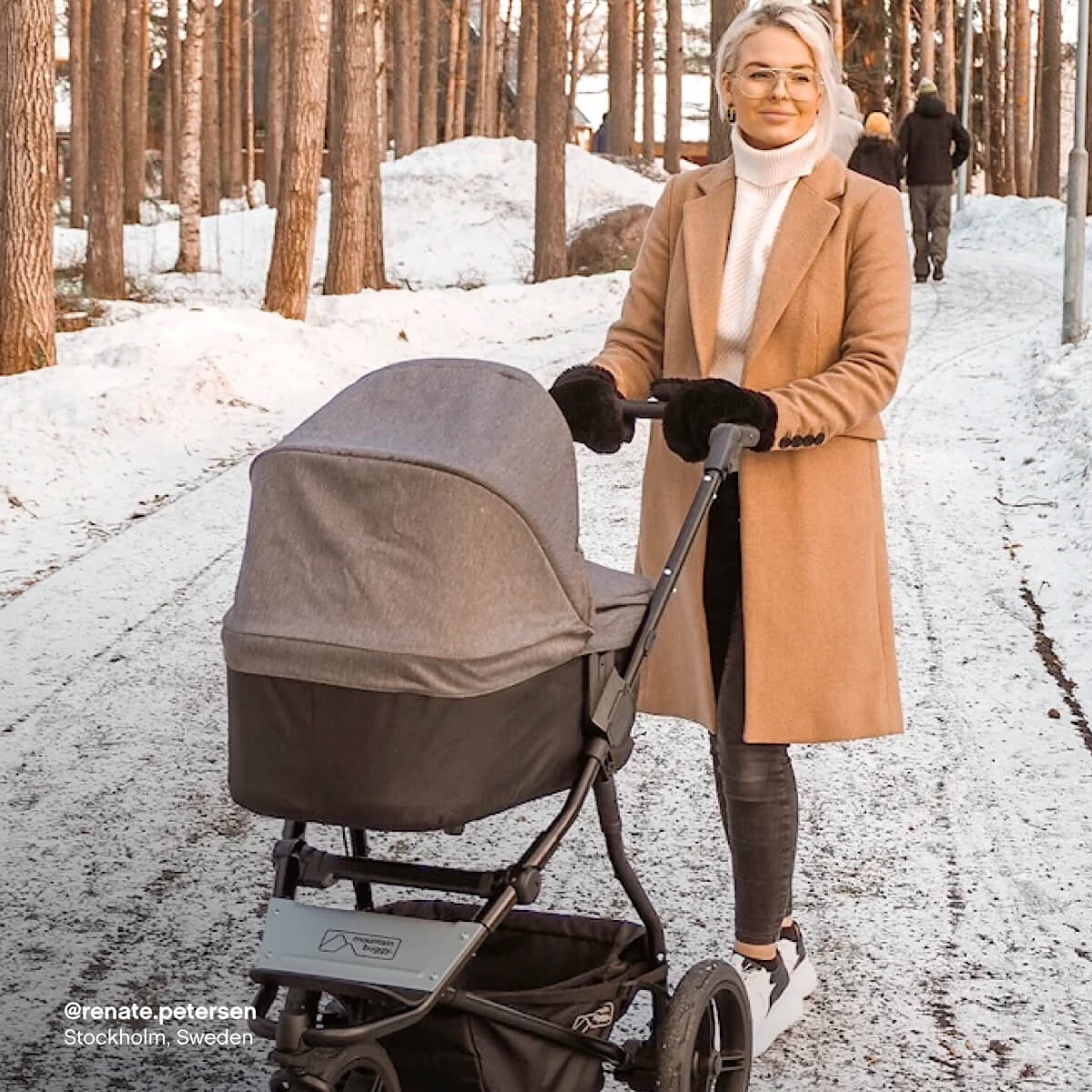 parent facing options in one luxurious bundle
While most other 3-wheel competitors may not have this popular functionality, you can definitely parent face on urban jungle™ luxury with the included innovative carrycot plus™. carrycot plus™ offers you ingenious innovation PLUS value for money with 3 modes - a traditional lie flat bed, an incline position for babies who suffer from reflux, AND you can transform the carrycot into a parent facing modular seat – all in one package.
Another parent facing option for newborns is the protect™ infant car seat (additional essential to purchase).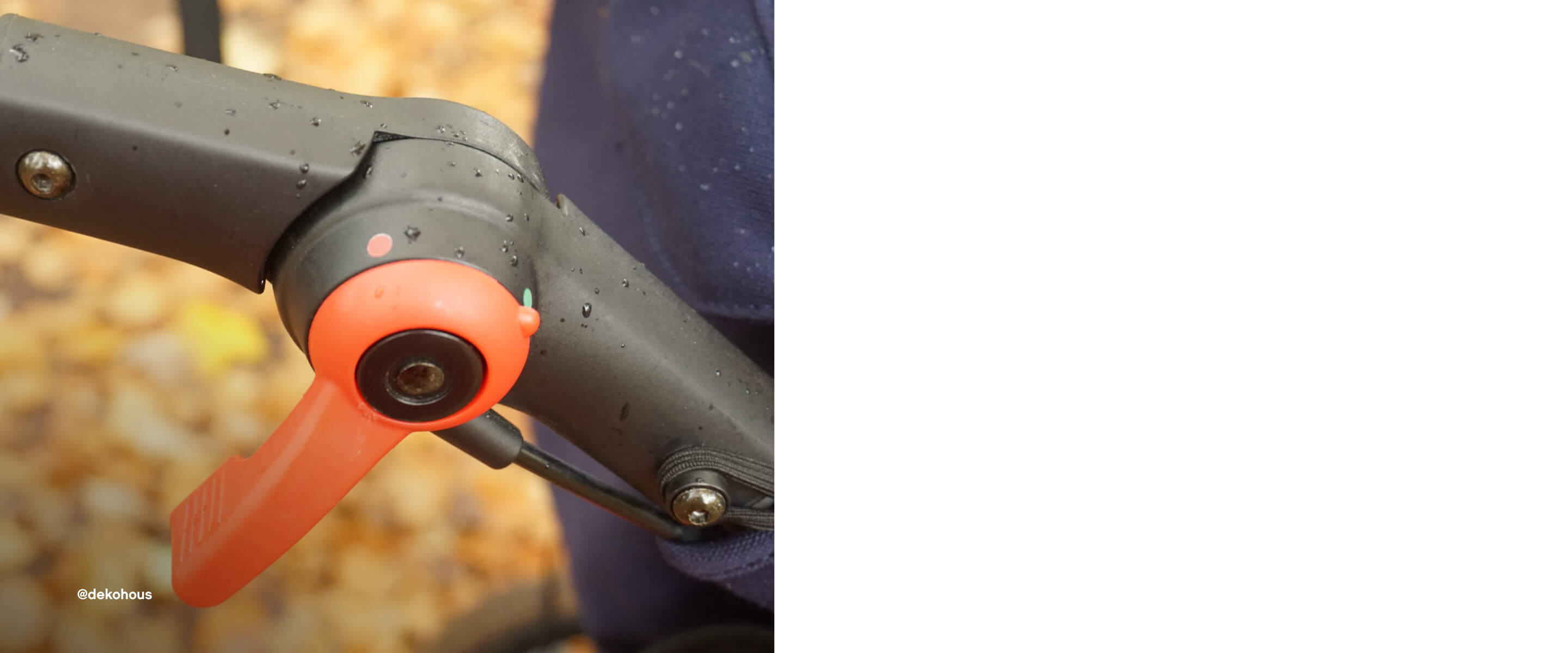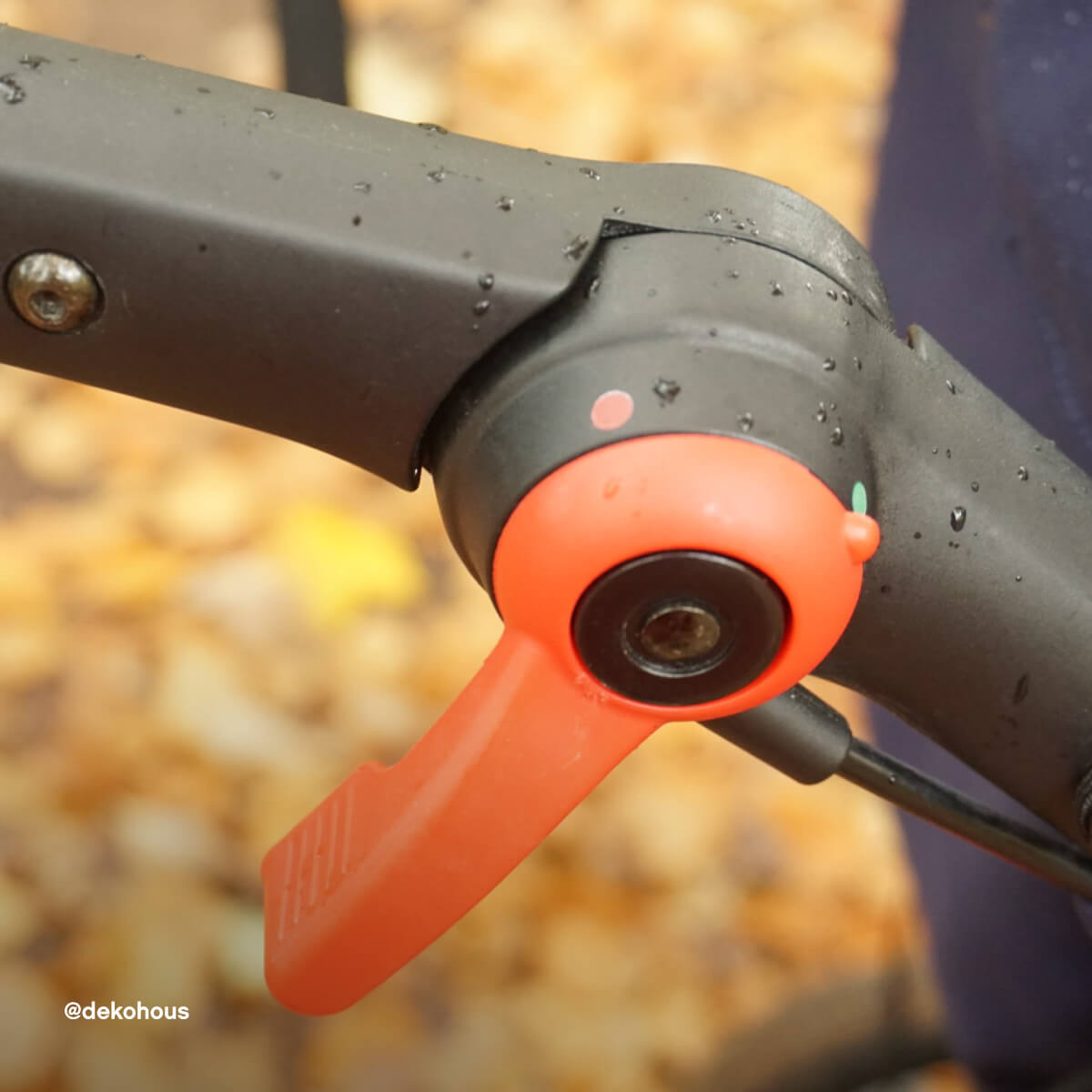 world class in safety and stability
urban jungle™ luxury passes the same rigorous stability standards as 4-wheel buggies.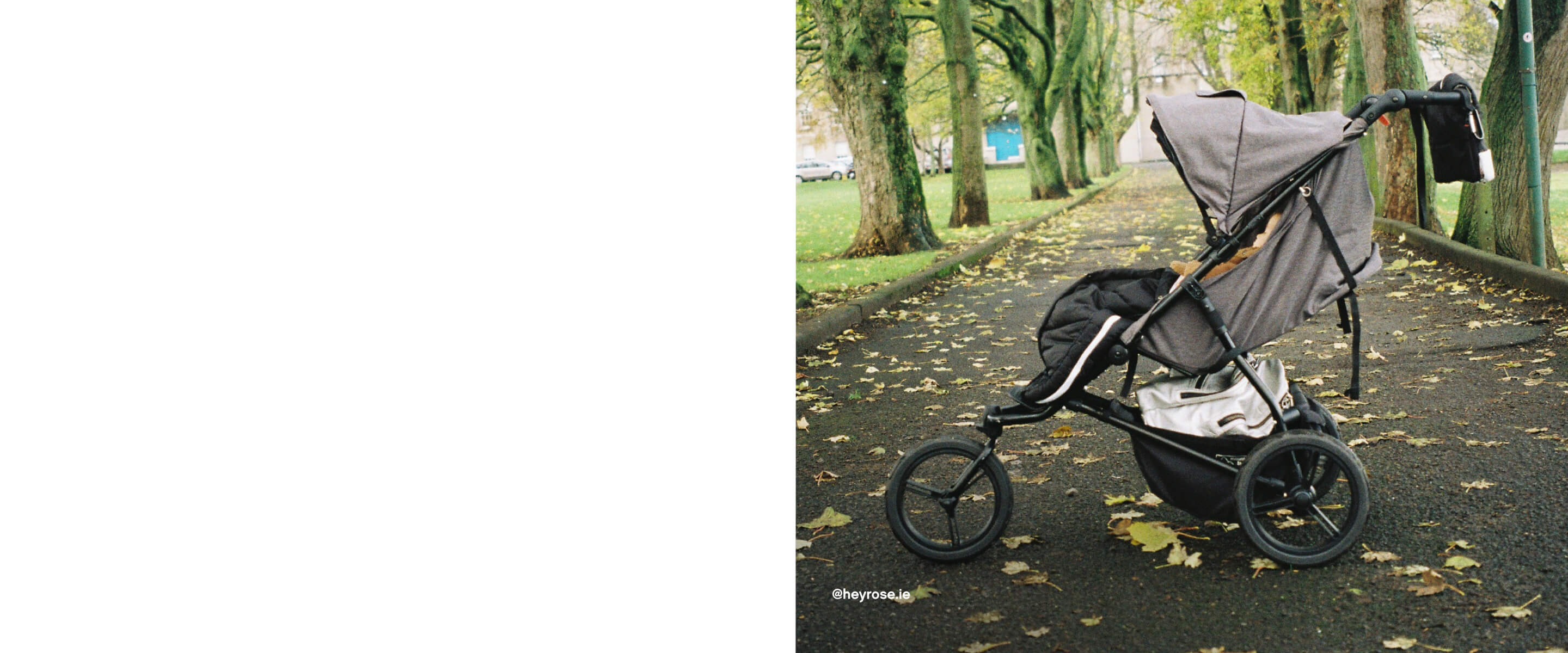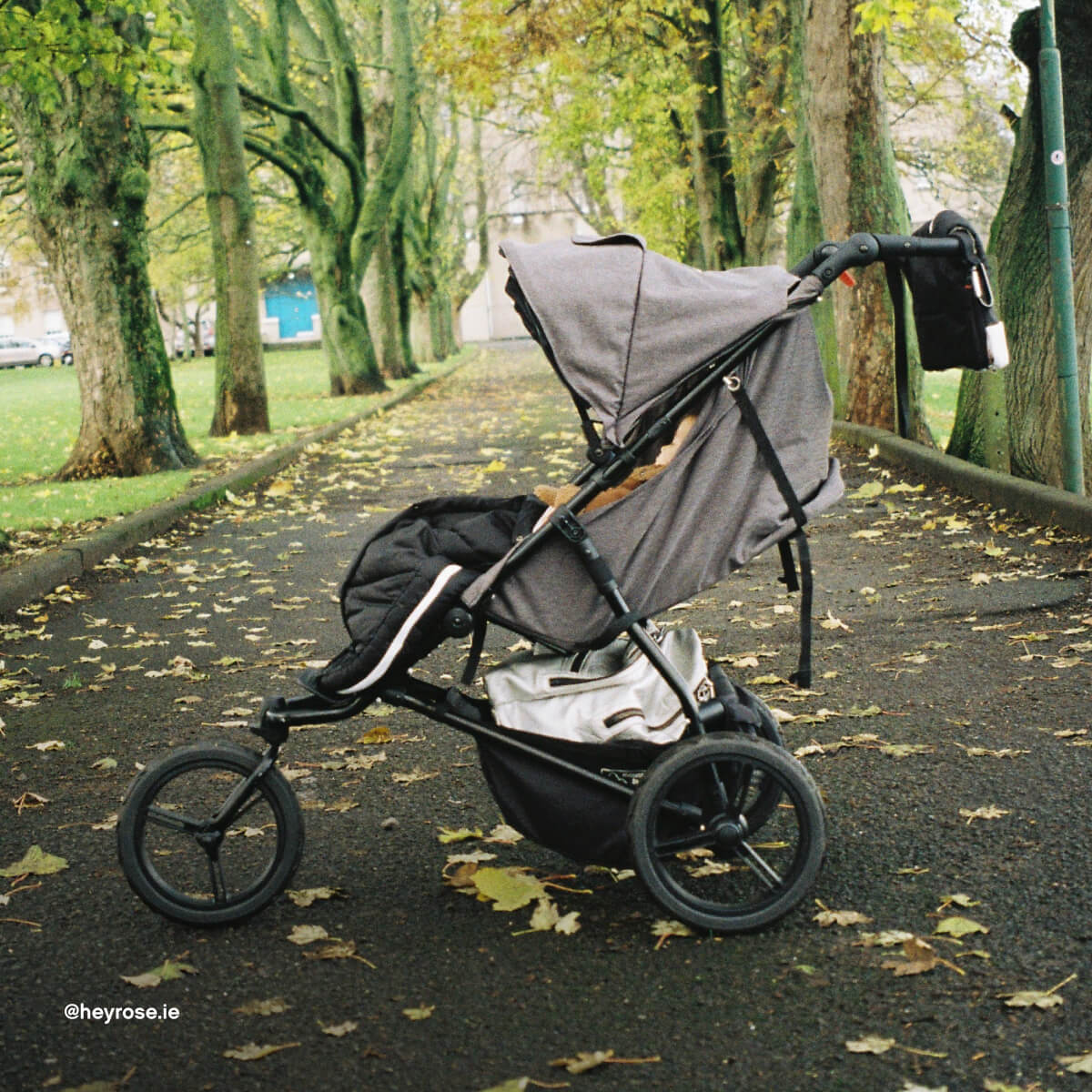 world class materials
urban jungle™ luxury is made of super high quality 6060 T52 aircraft grade lightweight aluminium, making all Mountain Buggies superior in strength.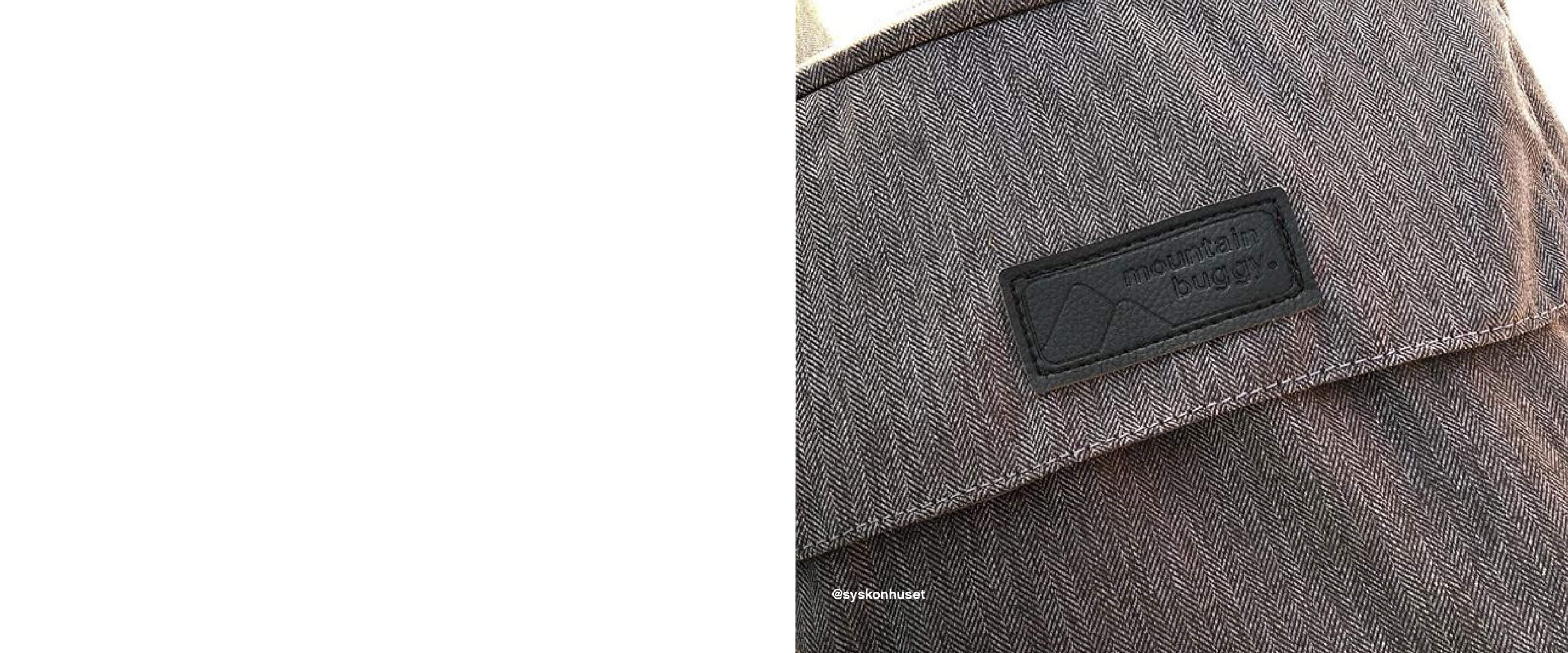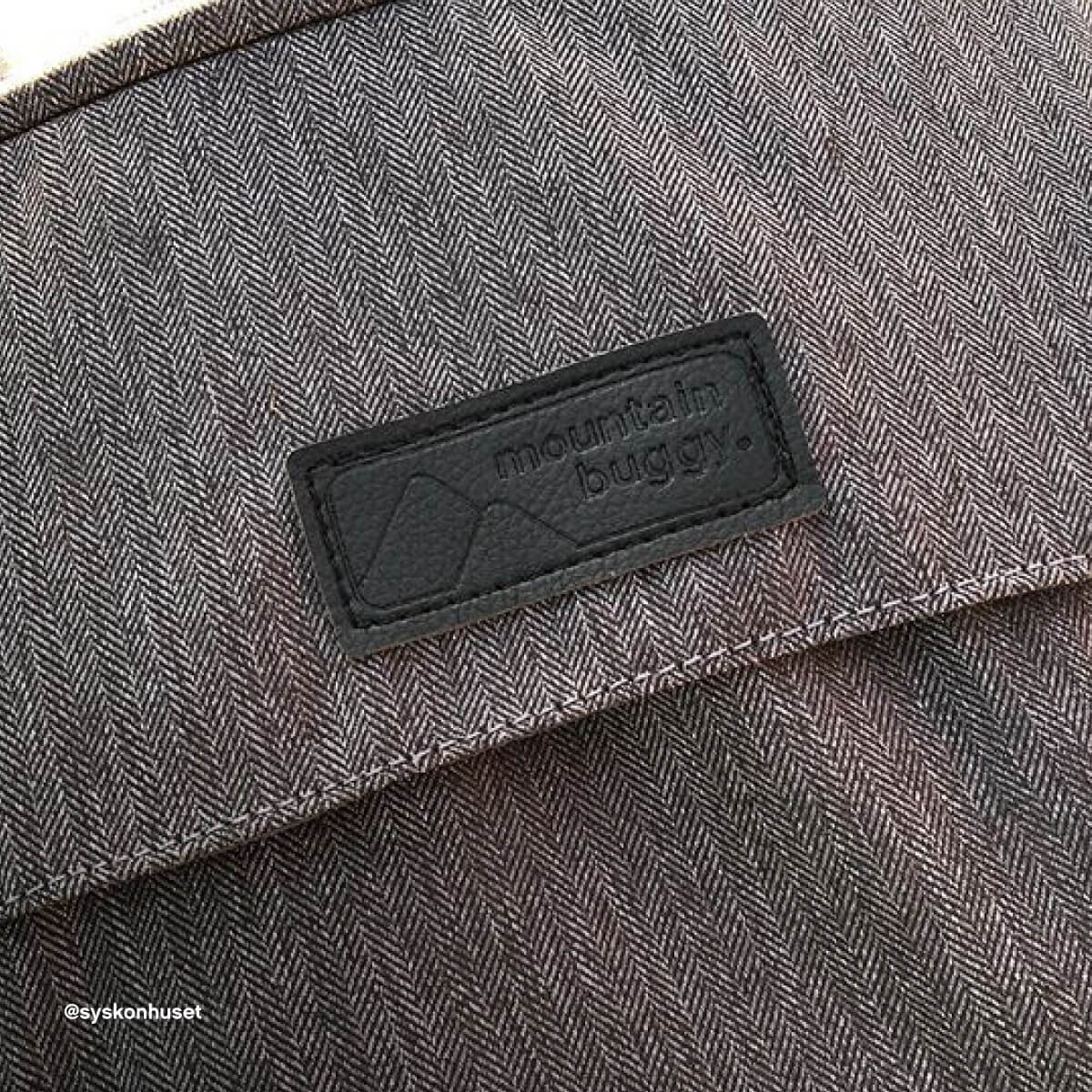 refined styling
A sleek frame draped with timeless herringbone fabric and hand-stitched leather detailing on the handlebar, grab bar, shoulder straps and satchel.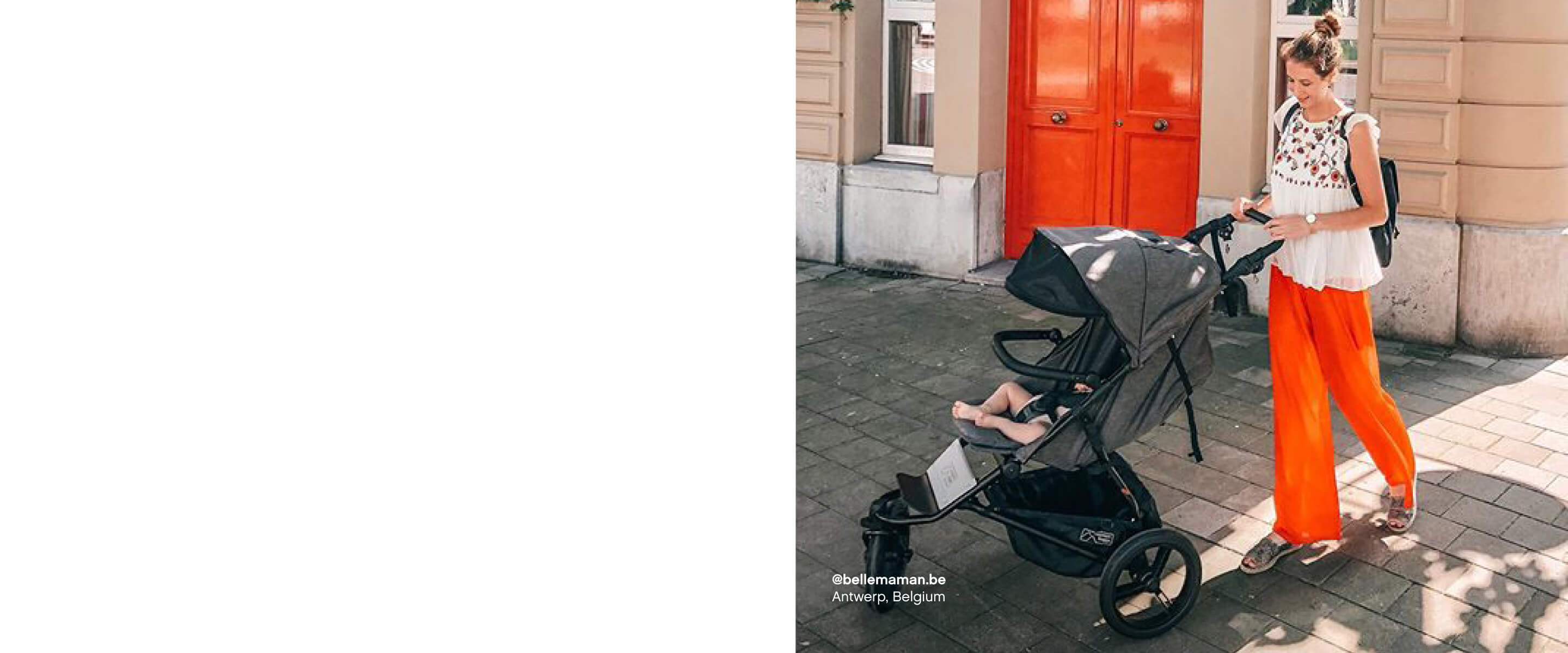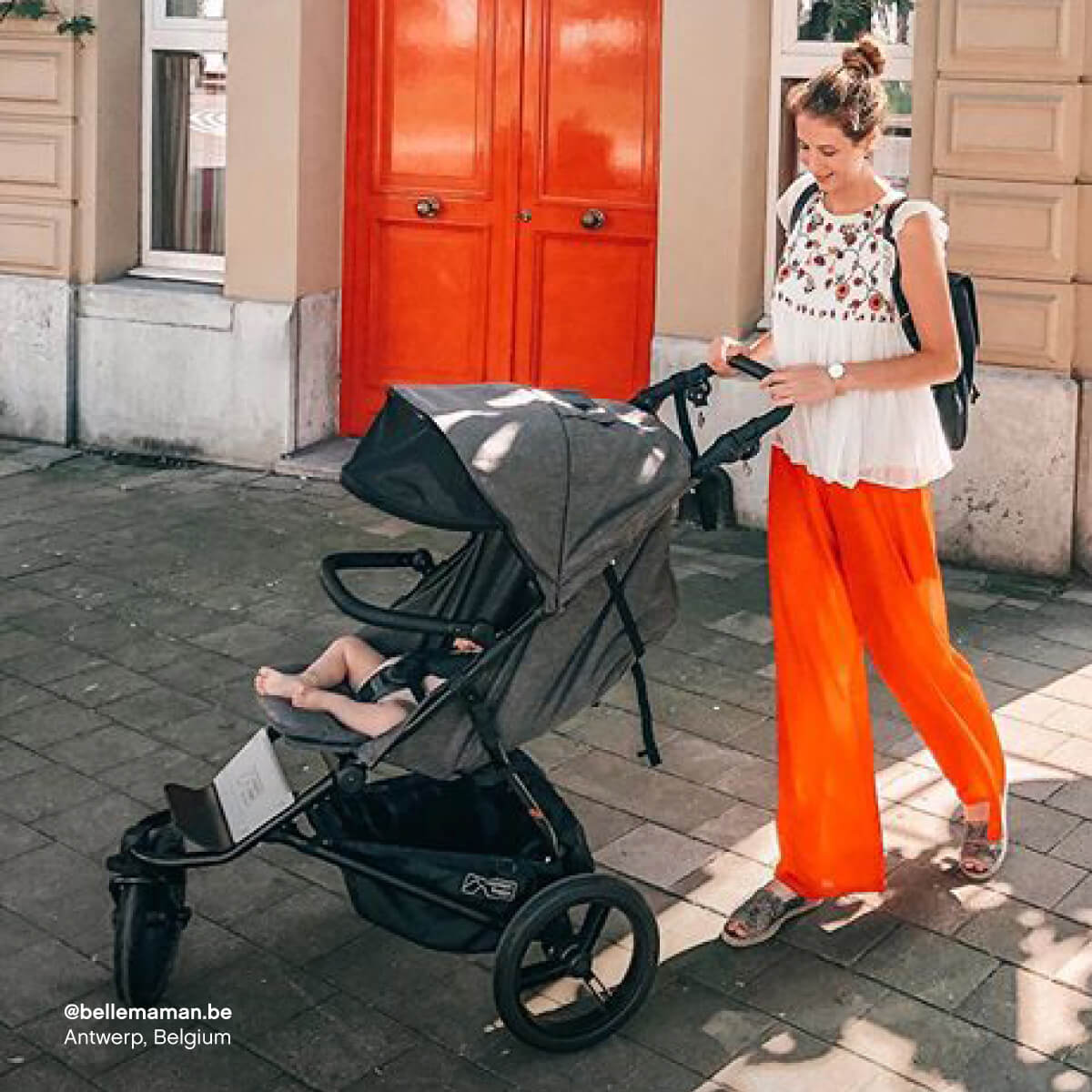 superior manoeuvrability and kerb pop
Revered for exceptional engineering and design, urban jungle™ luxury delivers sublime steering with one hand, and turns on a dime thanks to its perfect weight distribution and front wheel 360º swivel - so easy to pop up over kerbs and obstacles too.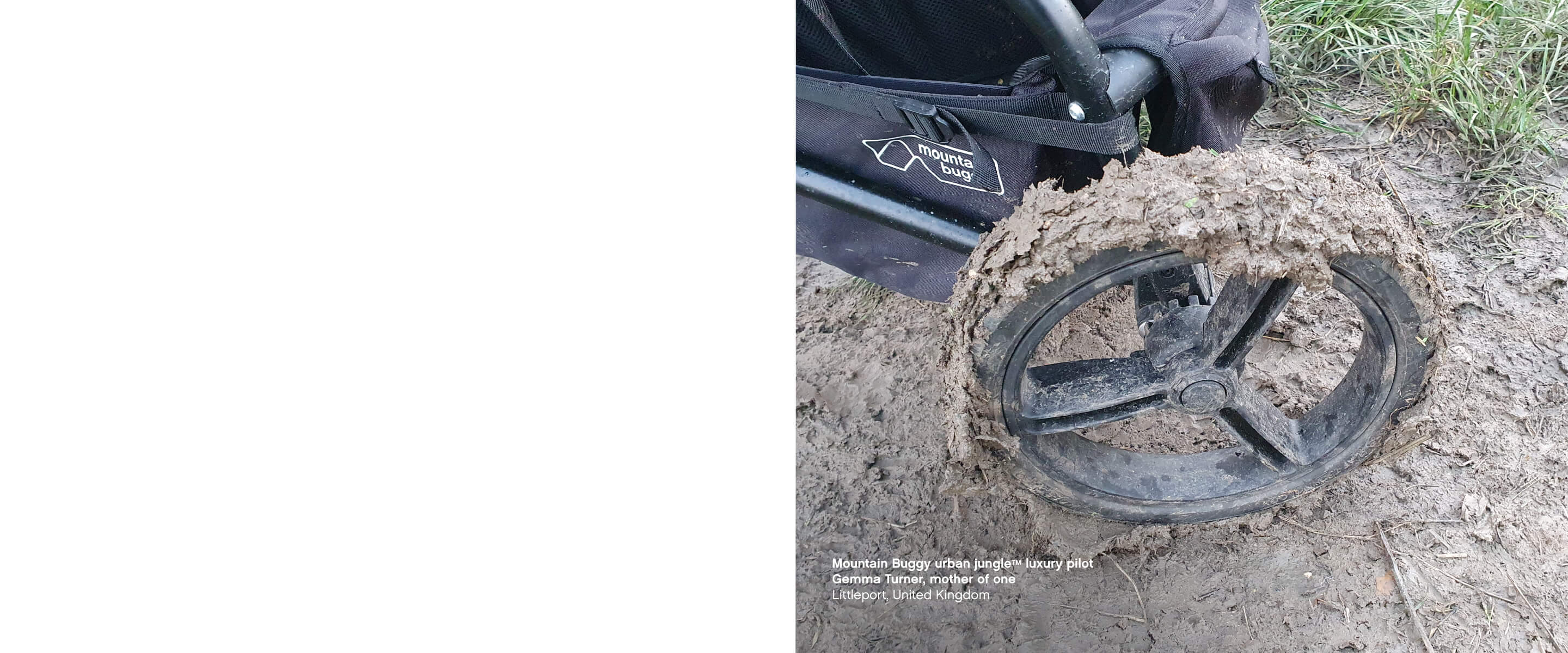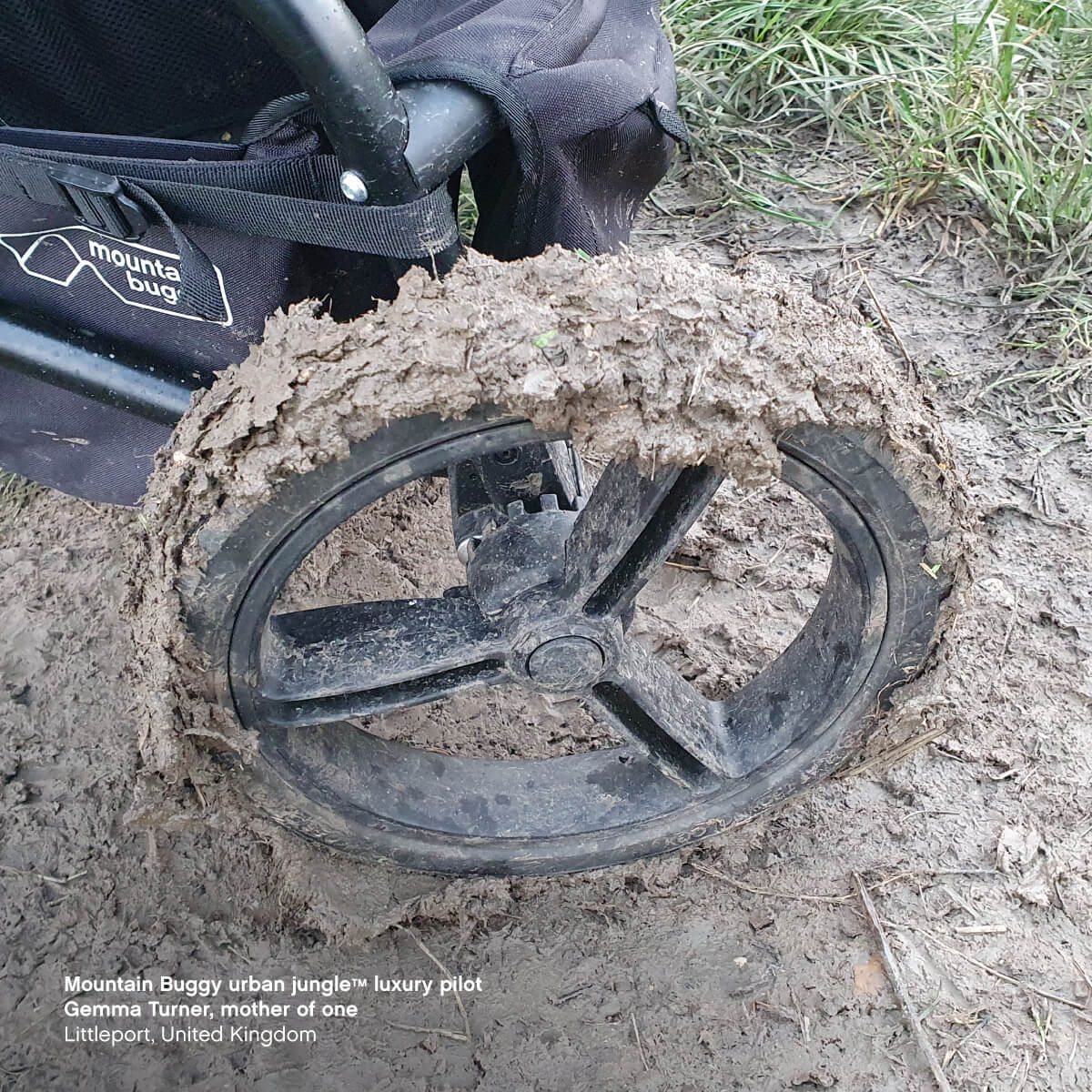 sublime puncture-proof tyre performance on all terrain
urban jungle™ luxury includes 3x12" aeromaxx tyres which provides the closest feel to a true air filled tyre, just without the maintenance – well suited for any terrain from shopping malls to the mountain trails.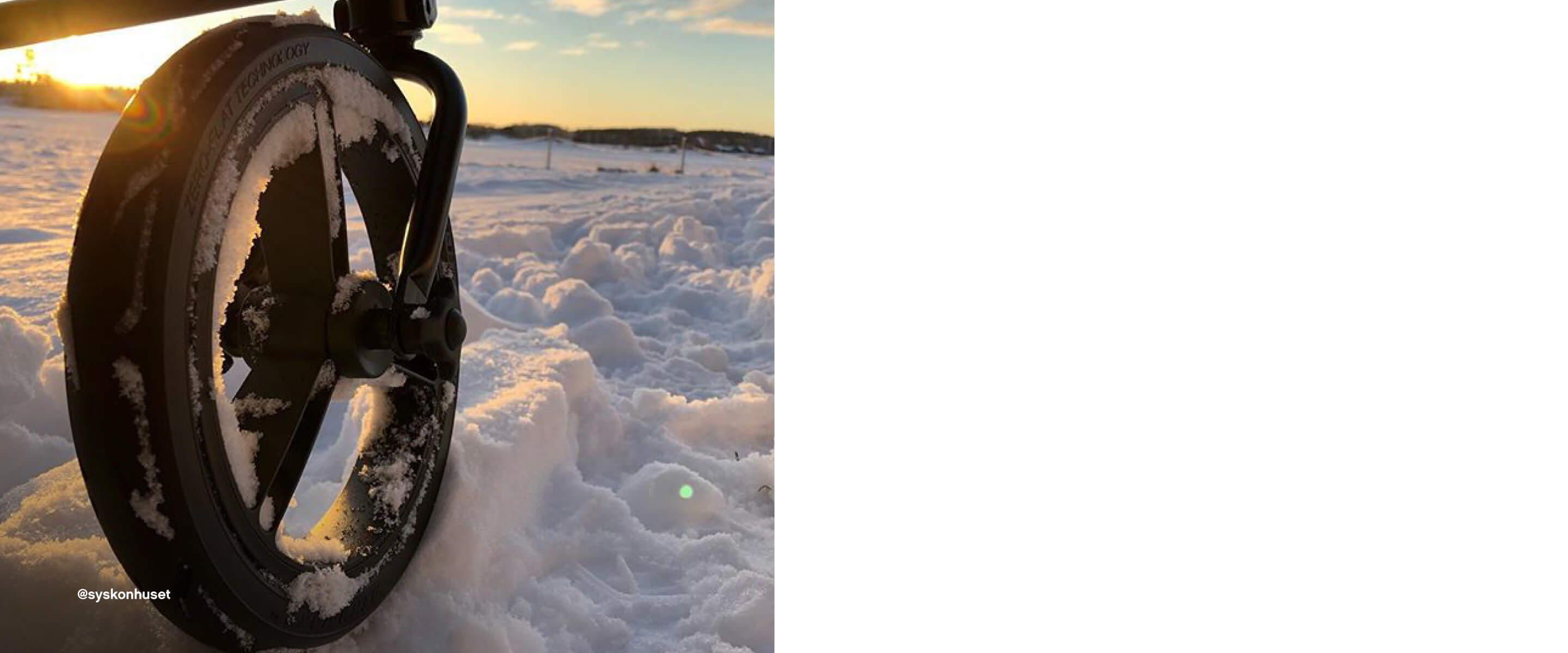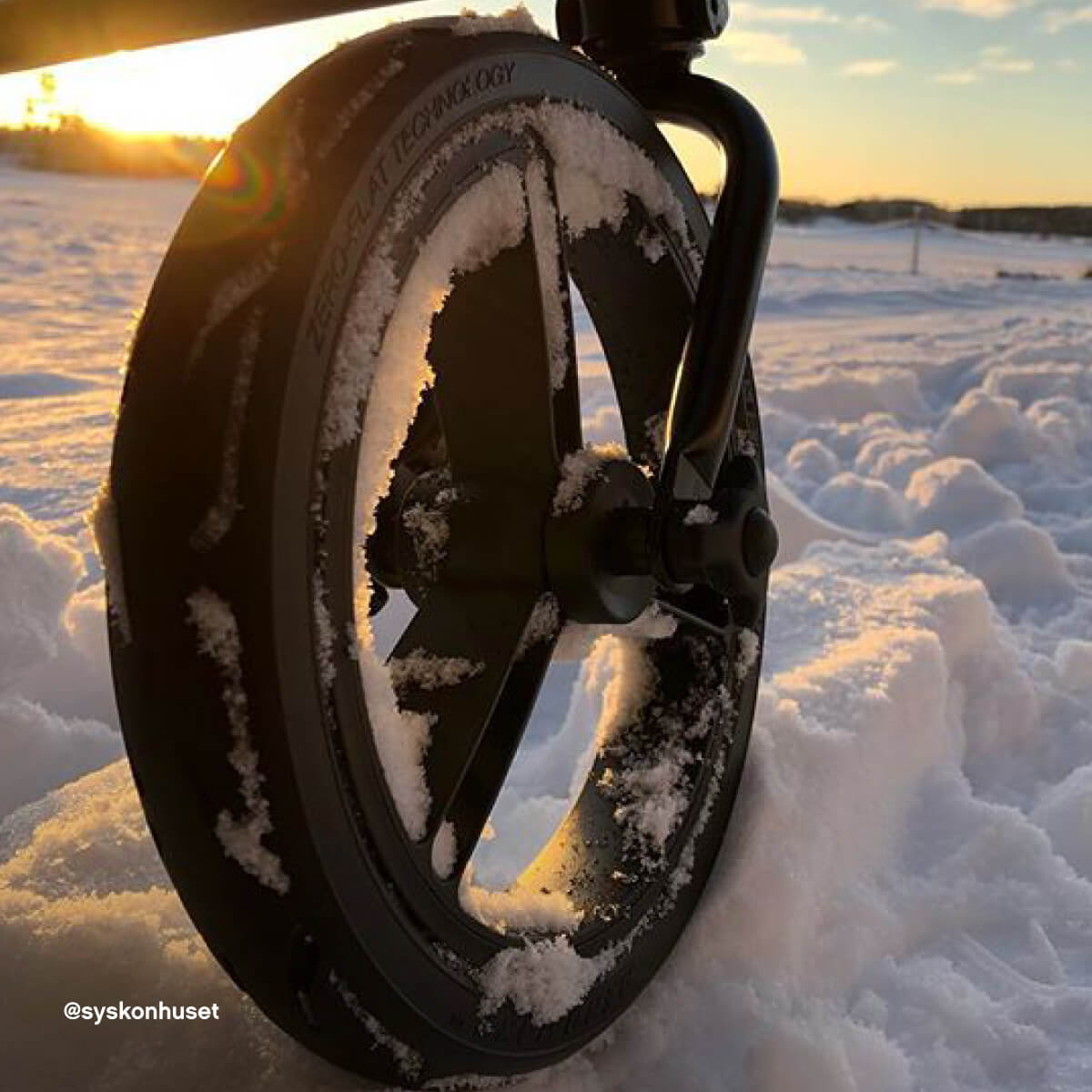 all terrain handling
The front wheel allows the option to lock for absolute control on rocky terrain, or unlock for full 360° swivel for ease of manoeuvrability when on the city streets.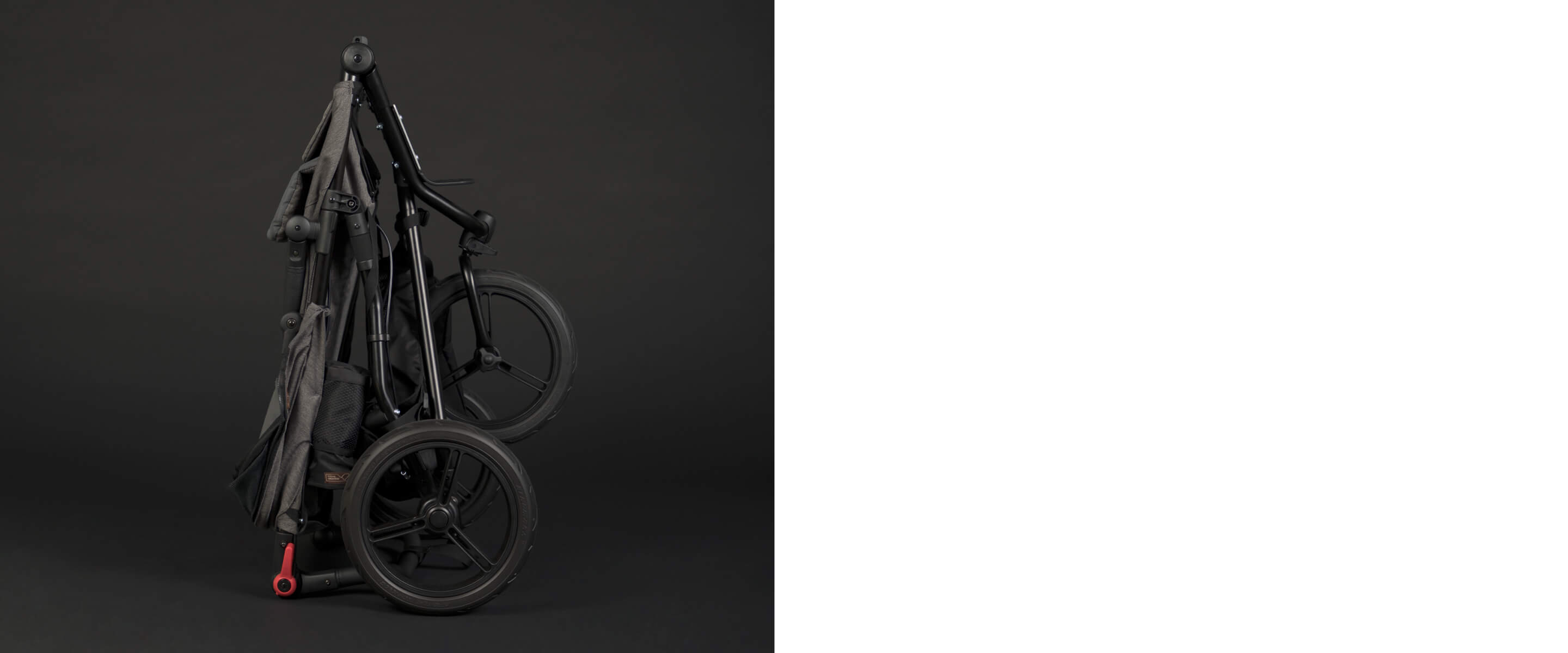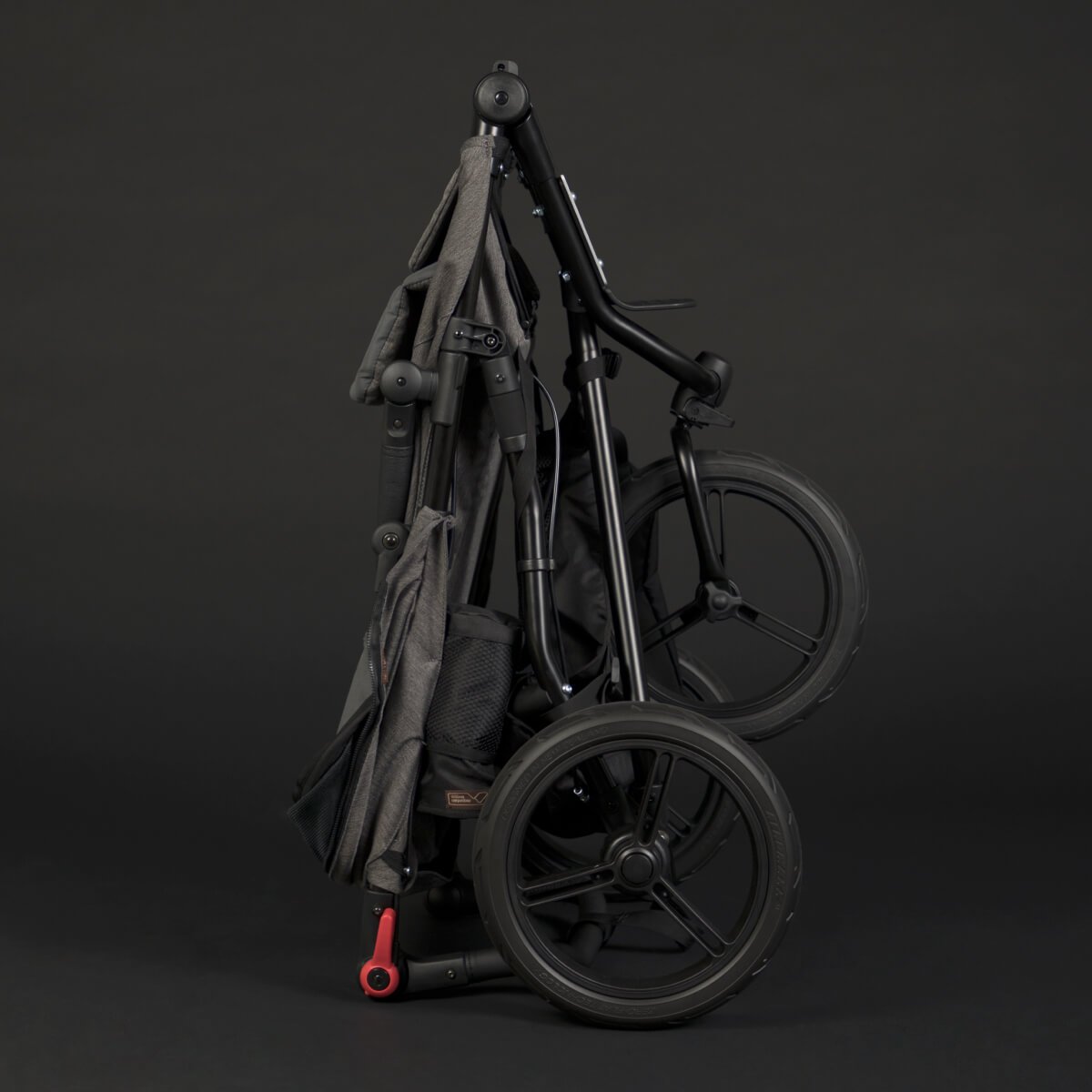 compact one hand fold
An award winning design where urban jungle™ luxury folds down easily flat and stand folds with one hand, conveniently keeping the fabric clean and off the ground.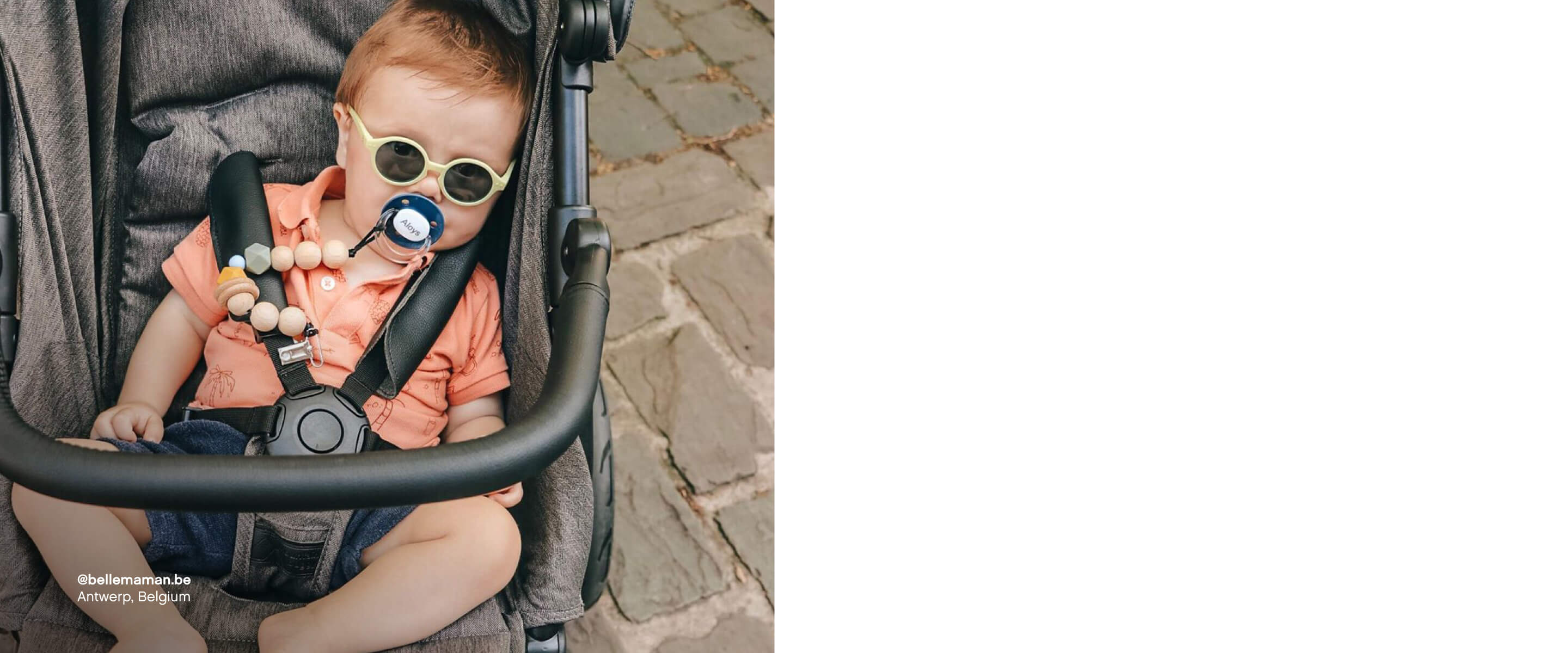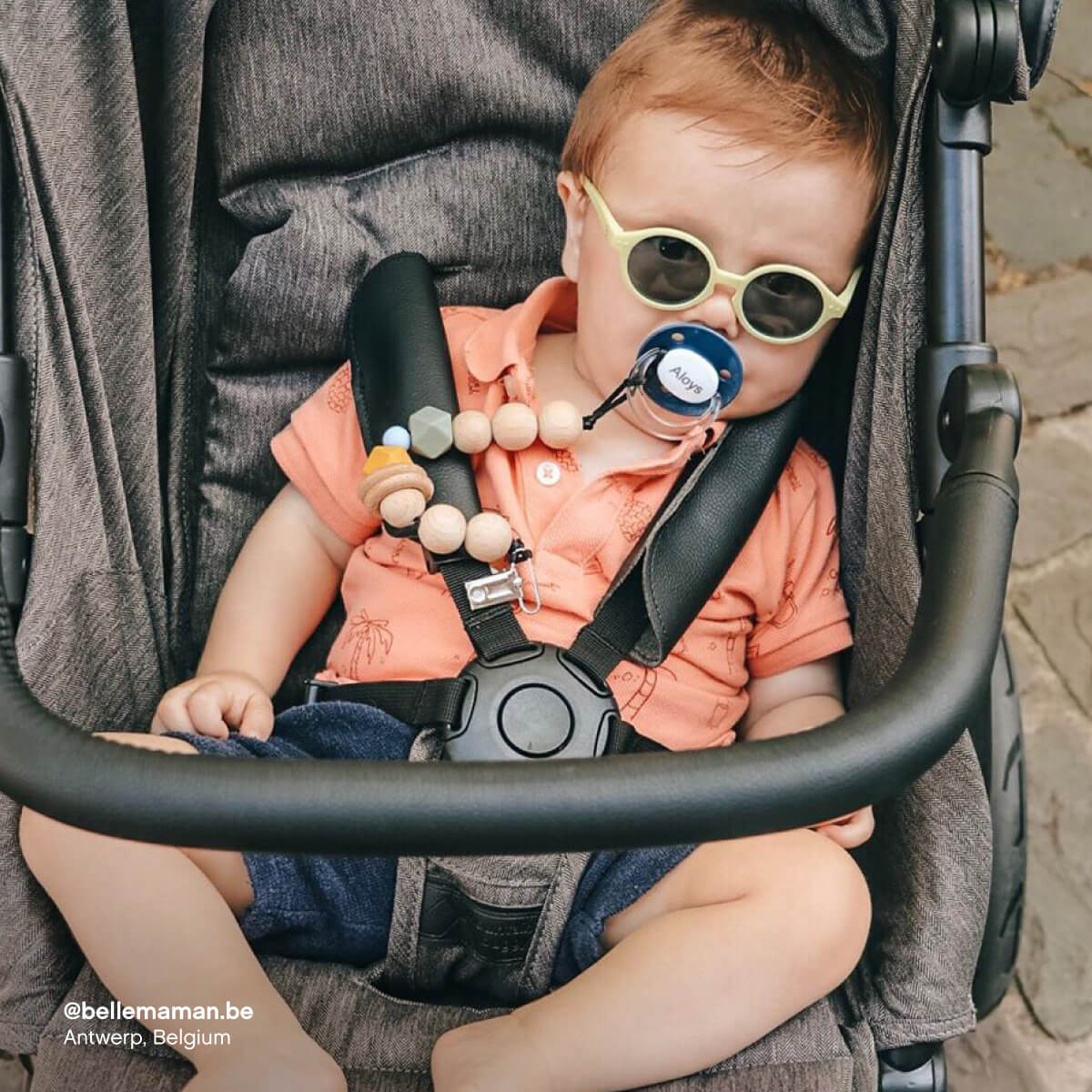 patented innovation
A patented tail free harness has been cleverly designed to keep long, fussy, loose straps out of little hands and mouths for superior safety and hygiene.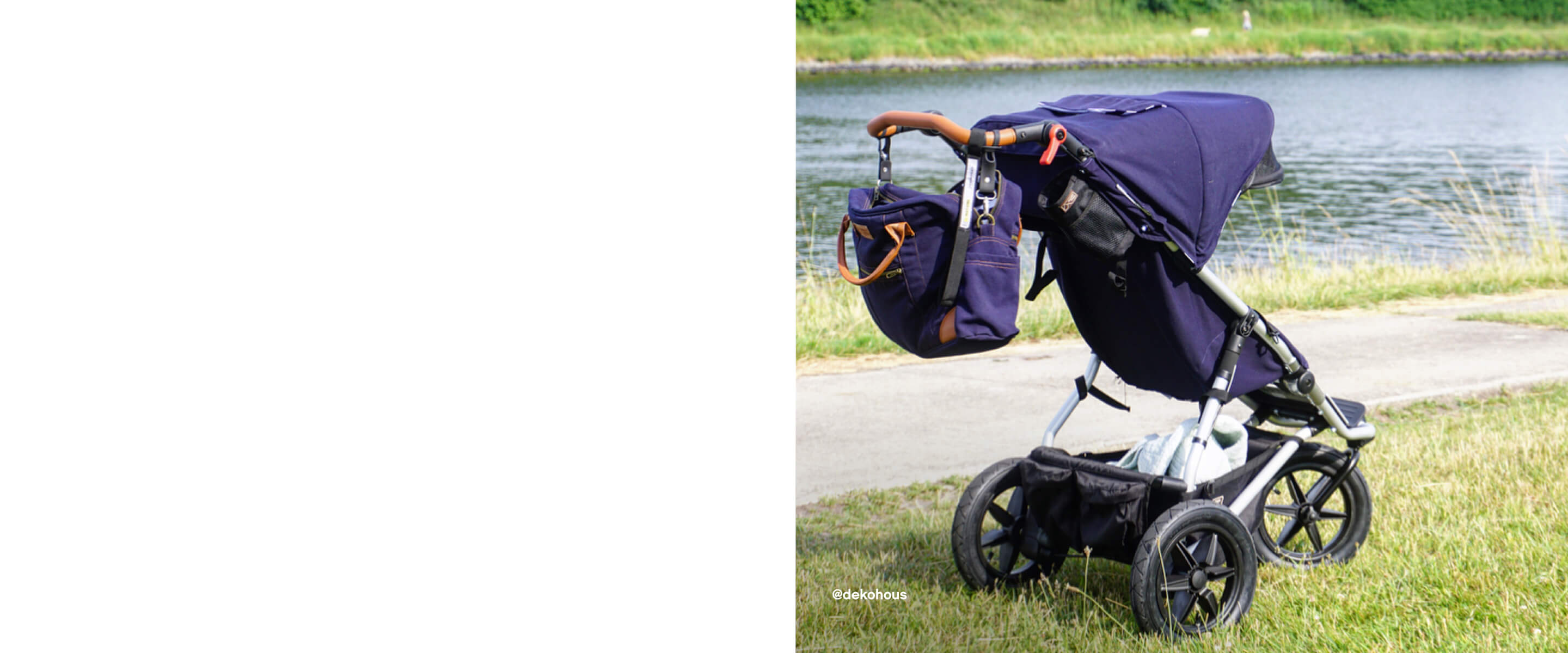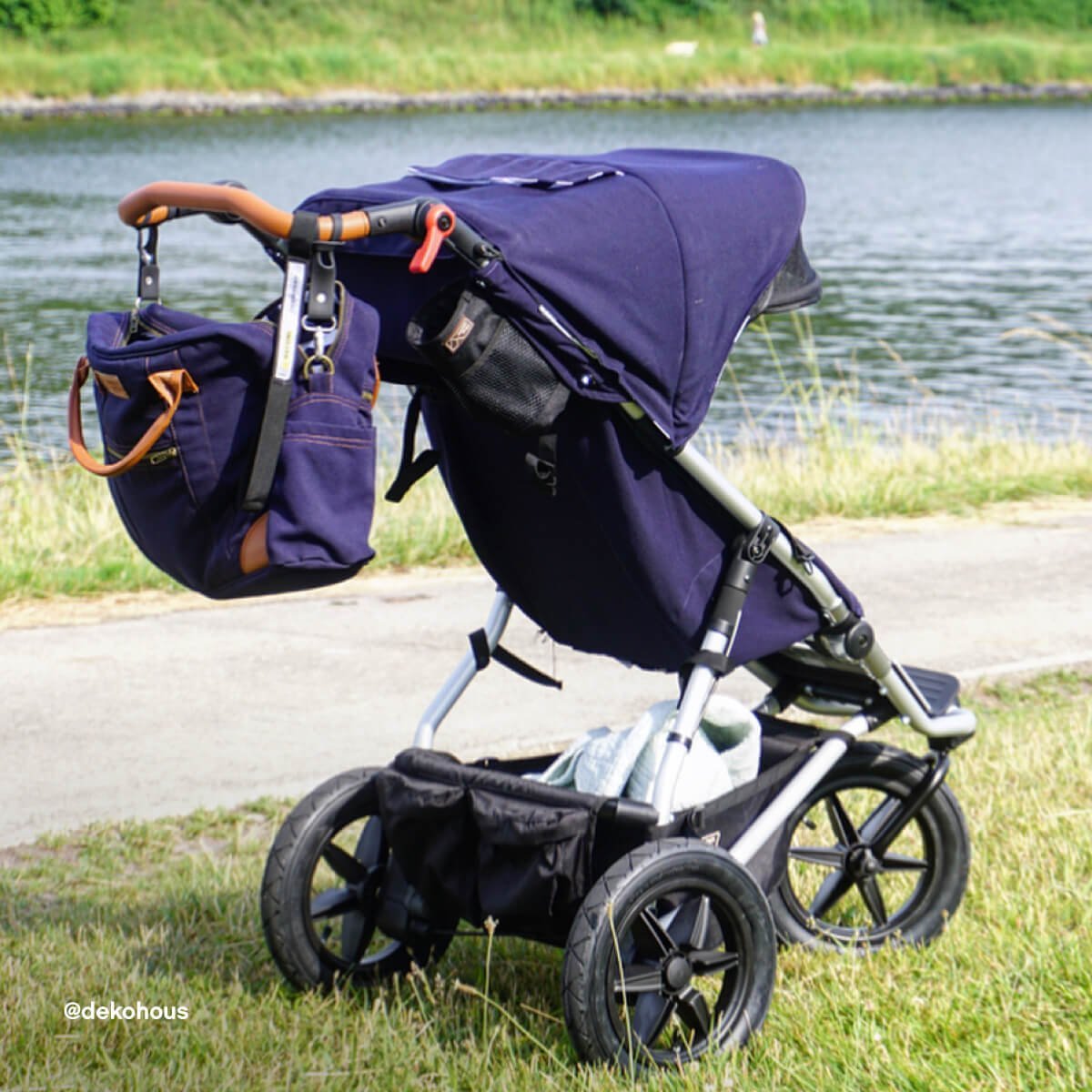 benefits of a fabric sling seat #1
The seat allows your child to sit snug inside the buggy frame at the right height. This perfect center of gravity instantly delivers superior manoeuvrability, lighter kerb pop (you don't need a lot of weight to pop the nose of the buggy up to get over a kerb), and also provides better balance / stability.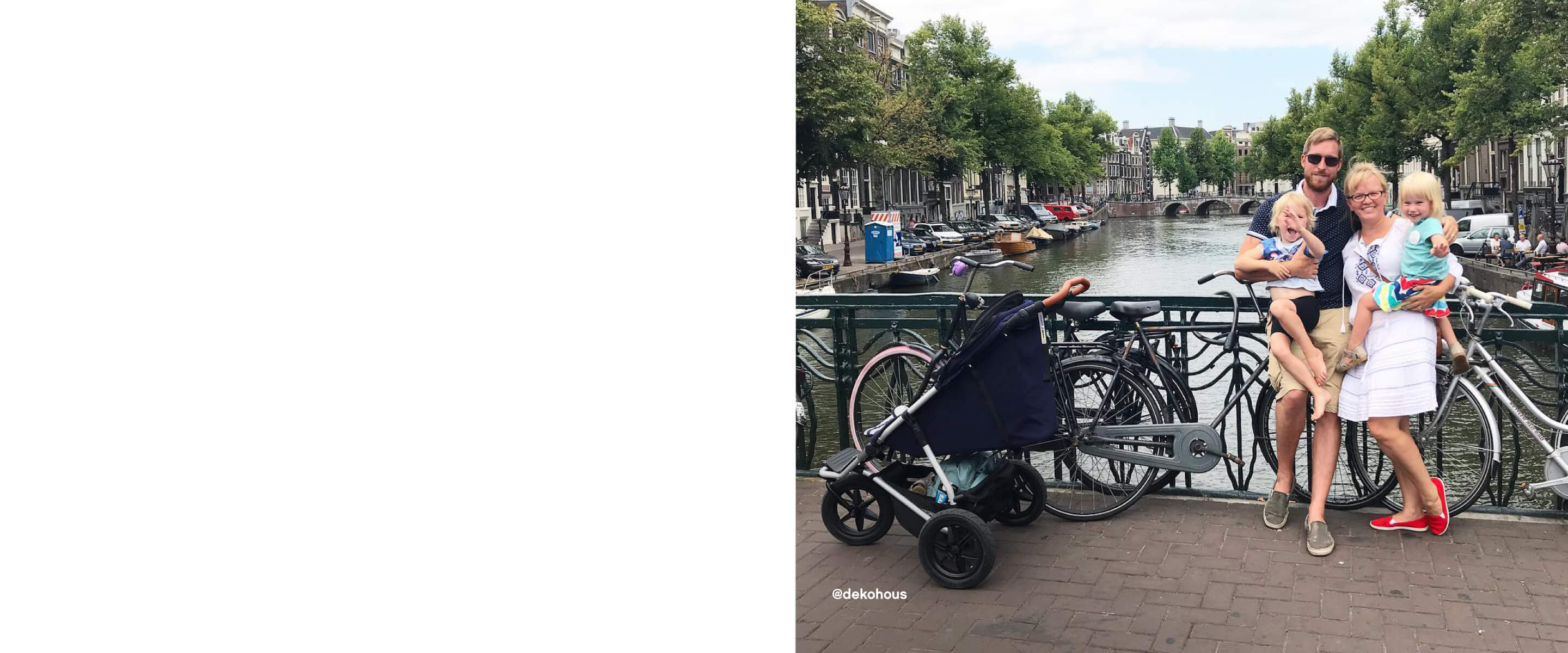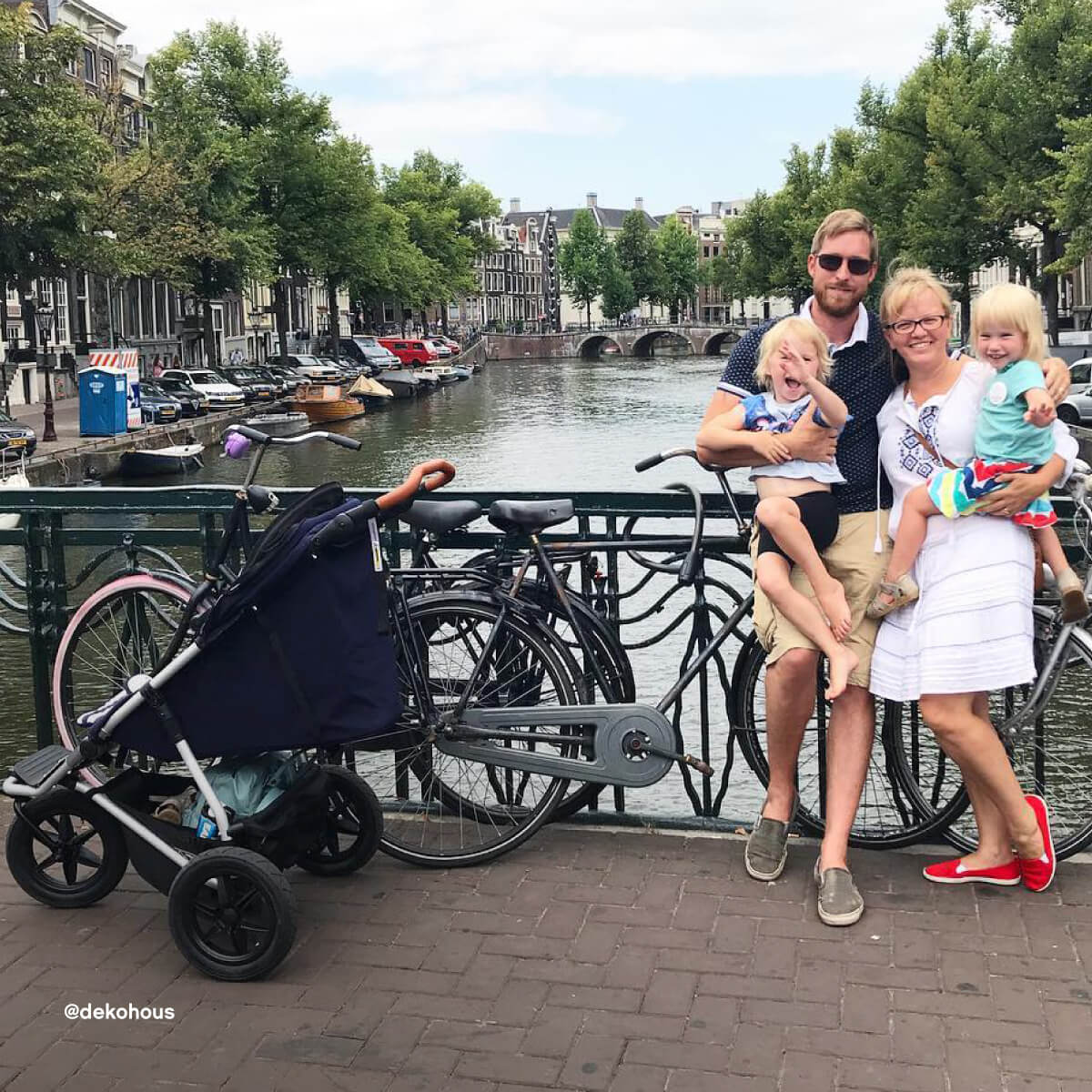 benefits of a fabric sling seat #2
There is always a built-in, full lie flat bed for your resting child.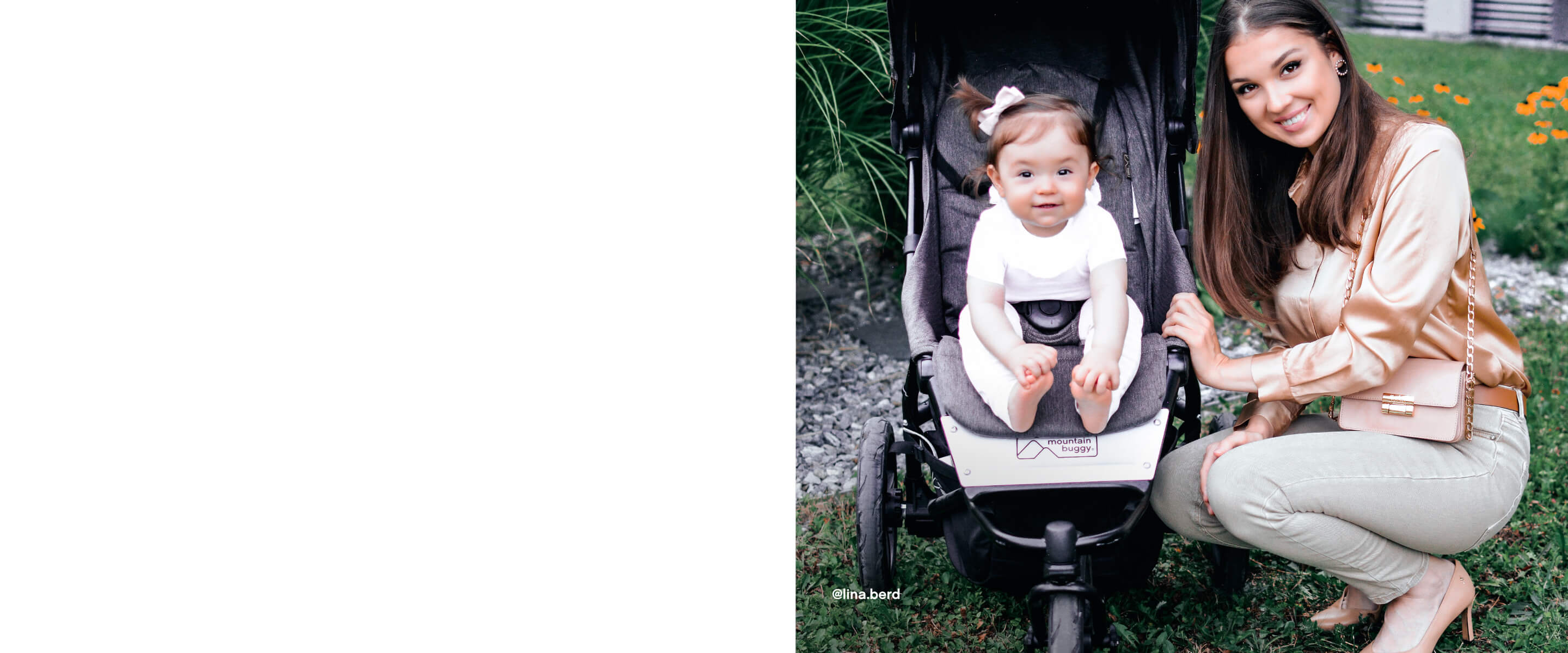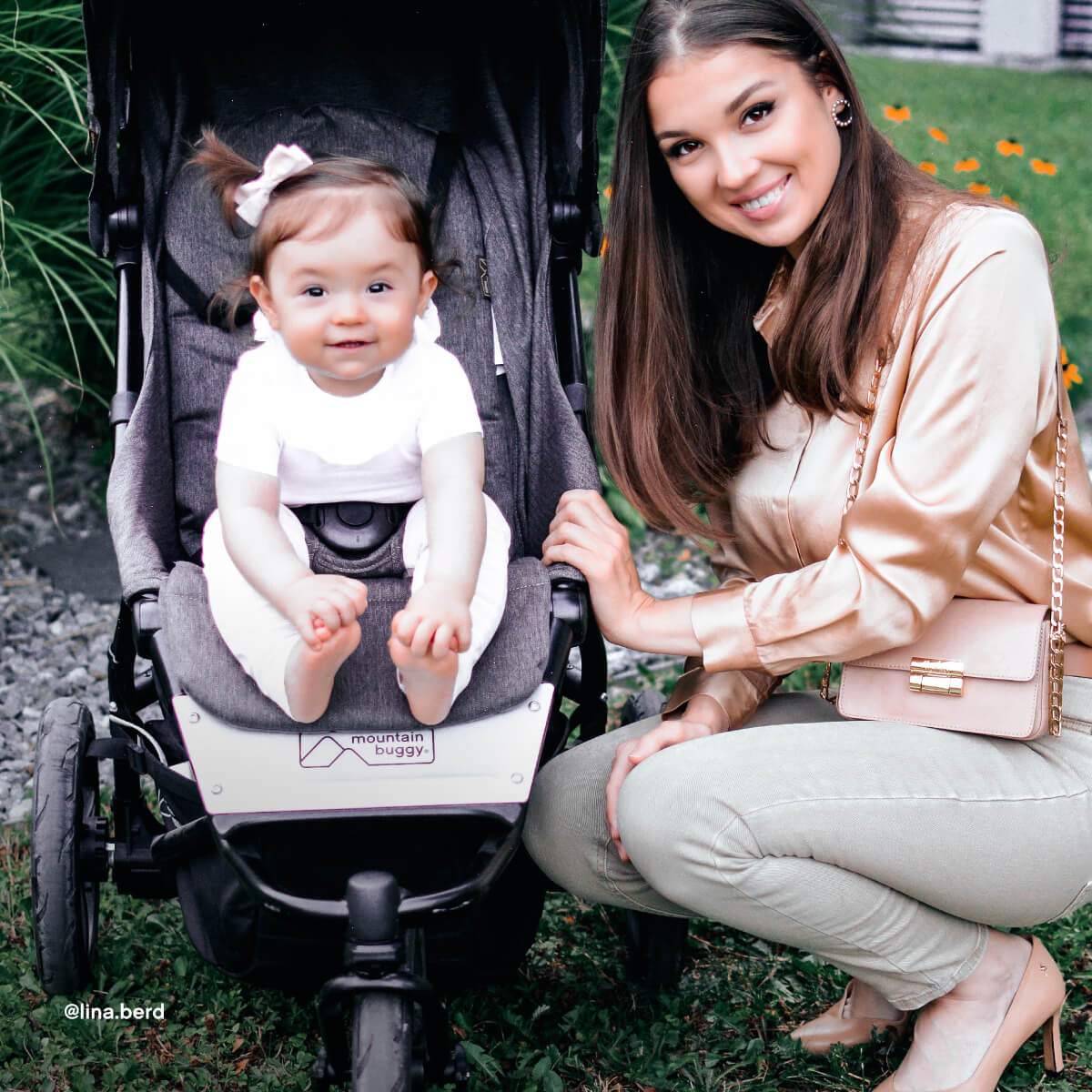 benefits of a fabric sling seat #3
They provide the most room to grow for your child, and allows for heavier weight capacities.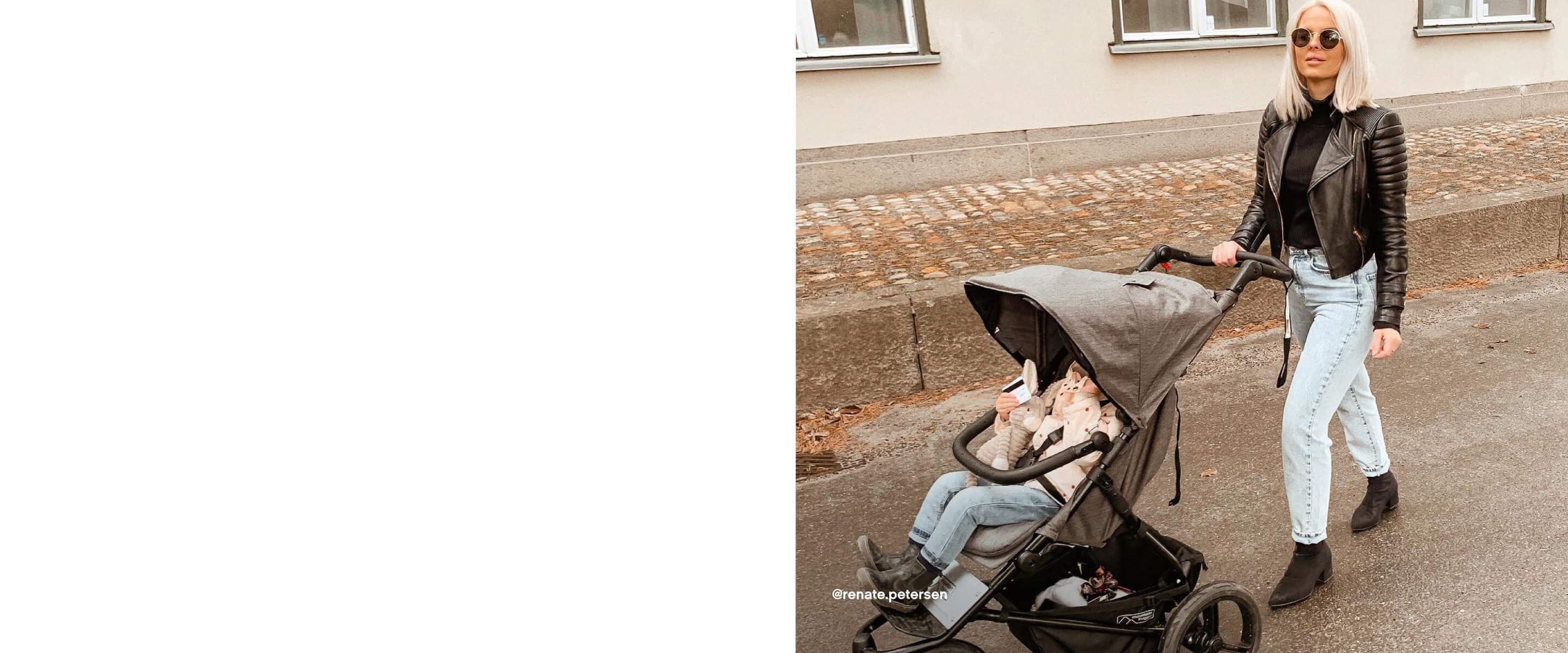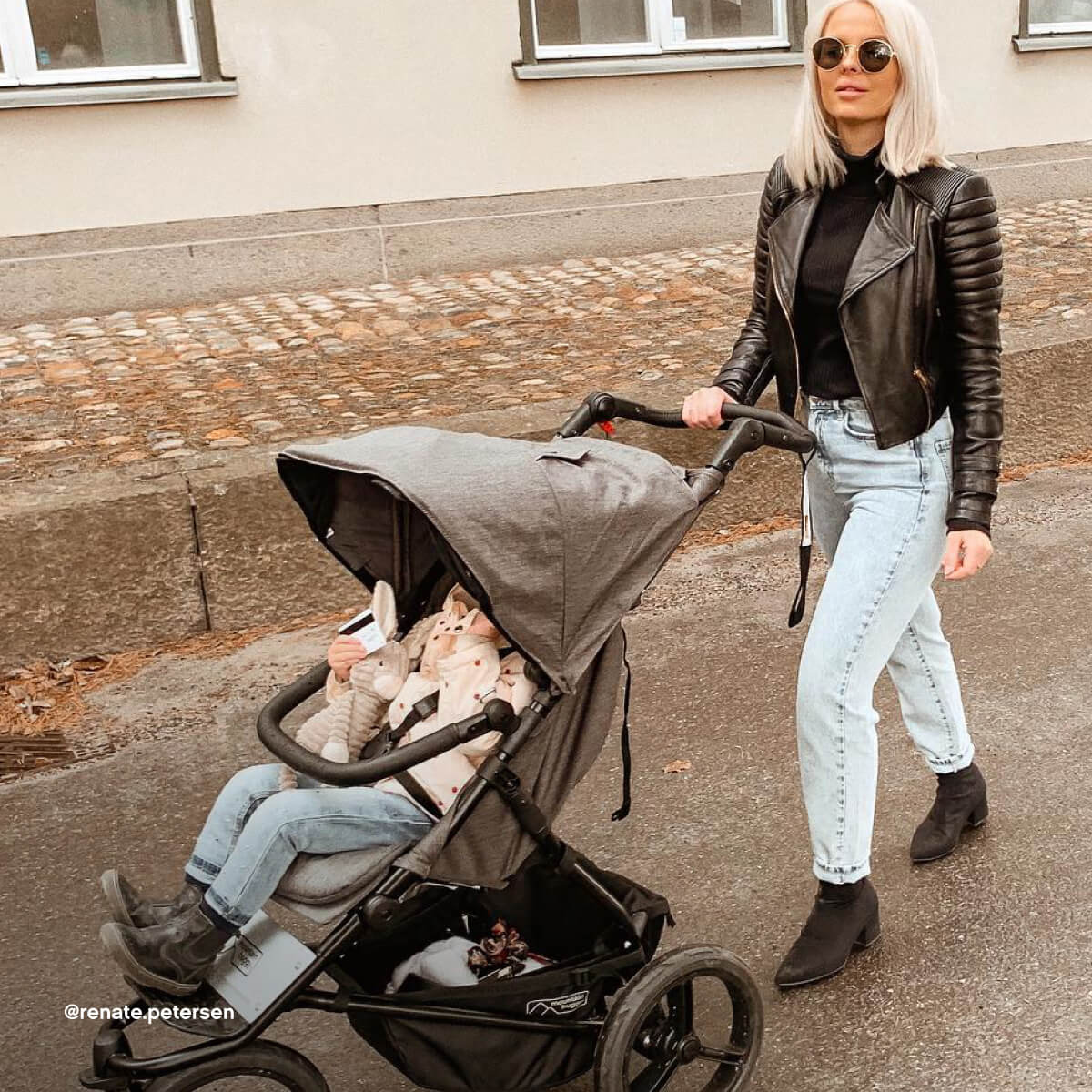 benefits of a fabric sling seat #4
Our fabric seat makes urban jungle™ much lighter than most, especially against the option of a modular seat unit which has the added weight of the seat unit frame.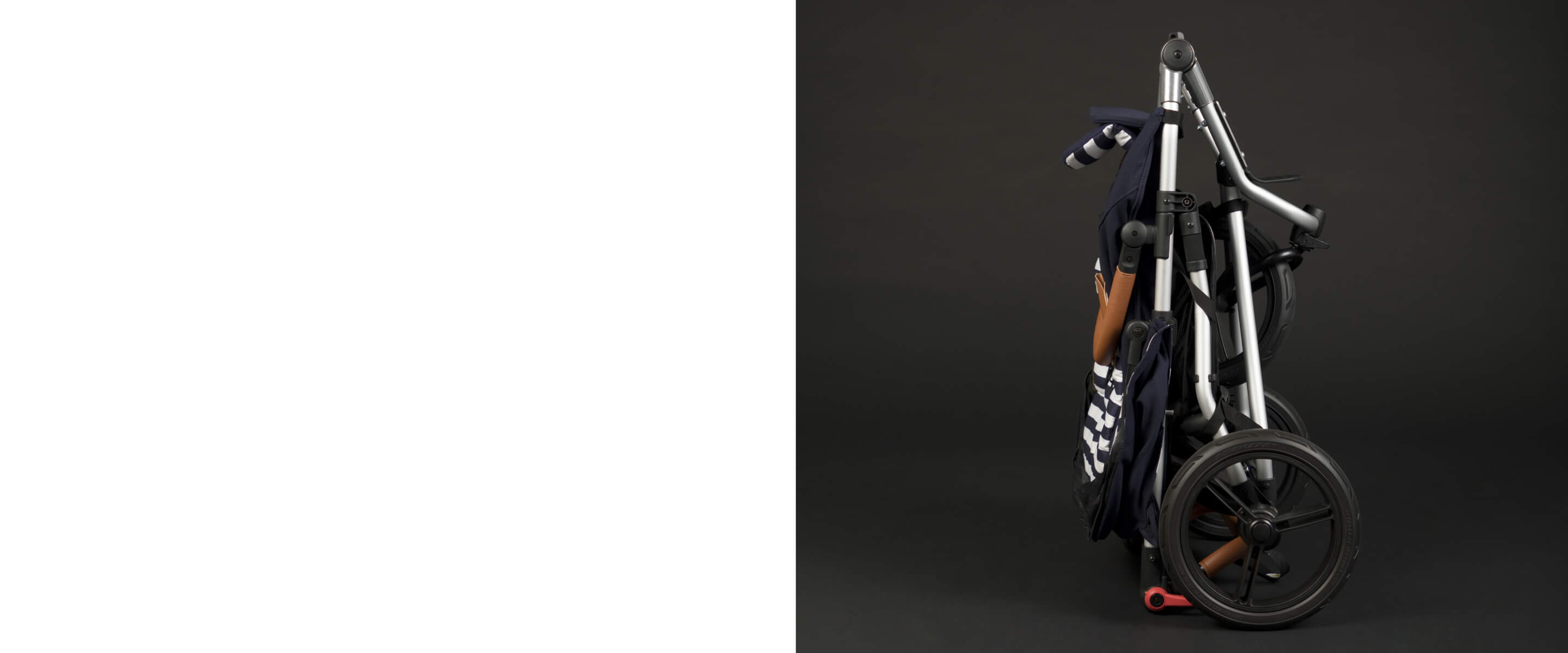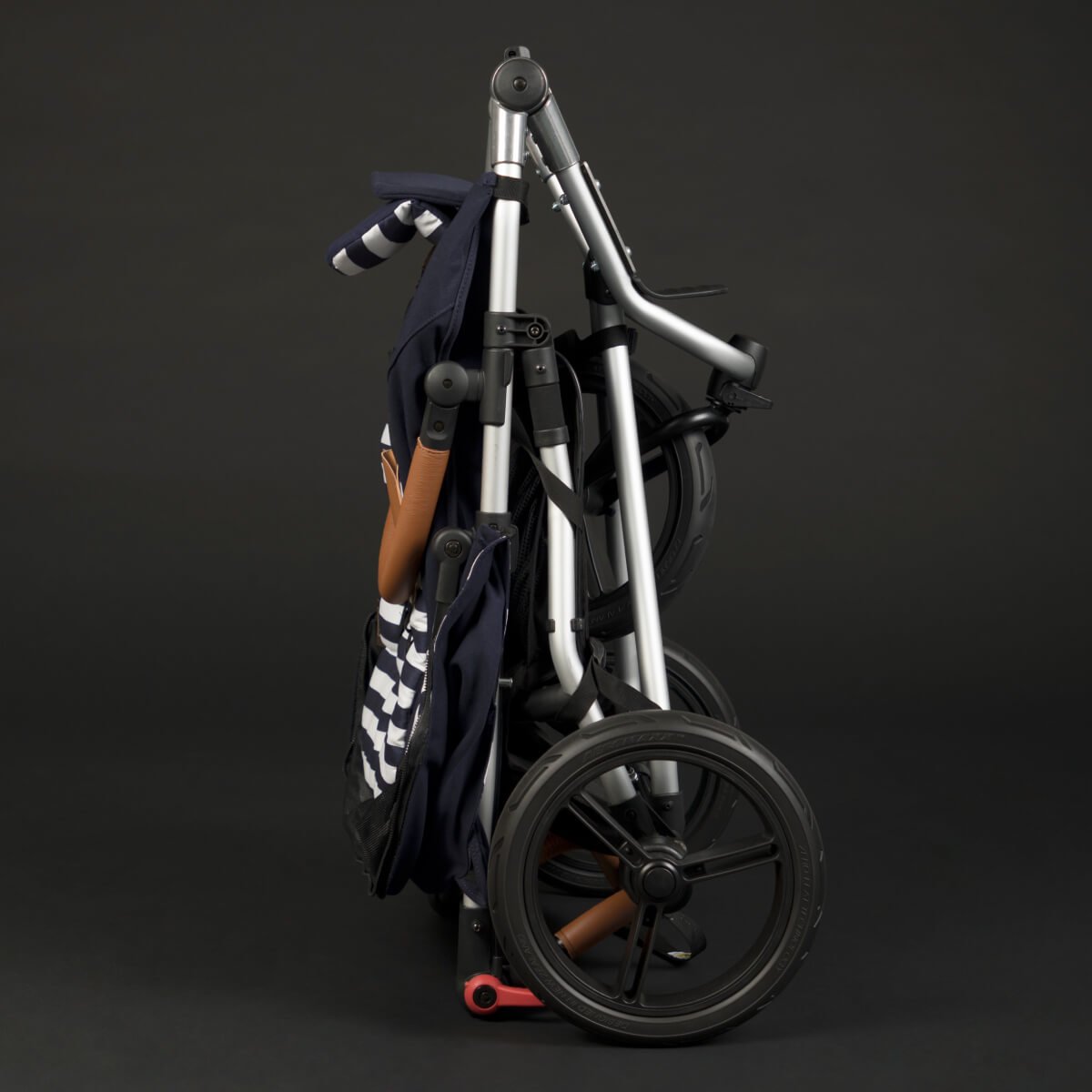 benefits of a fabric sling seat #5
You also don't have to fuss about taking the seat off the frame before folding (unlike most modular seat buggies); just fold with the fabric sling seat still attached, and pop away easily.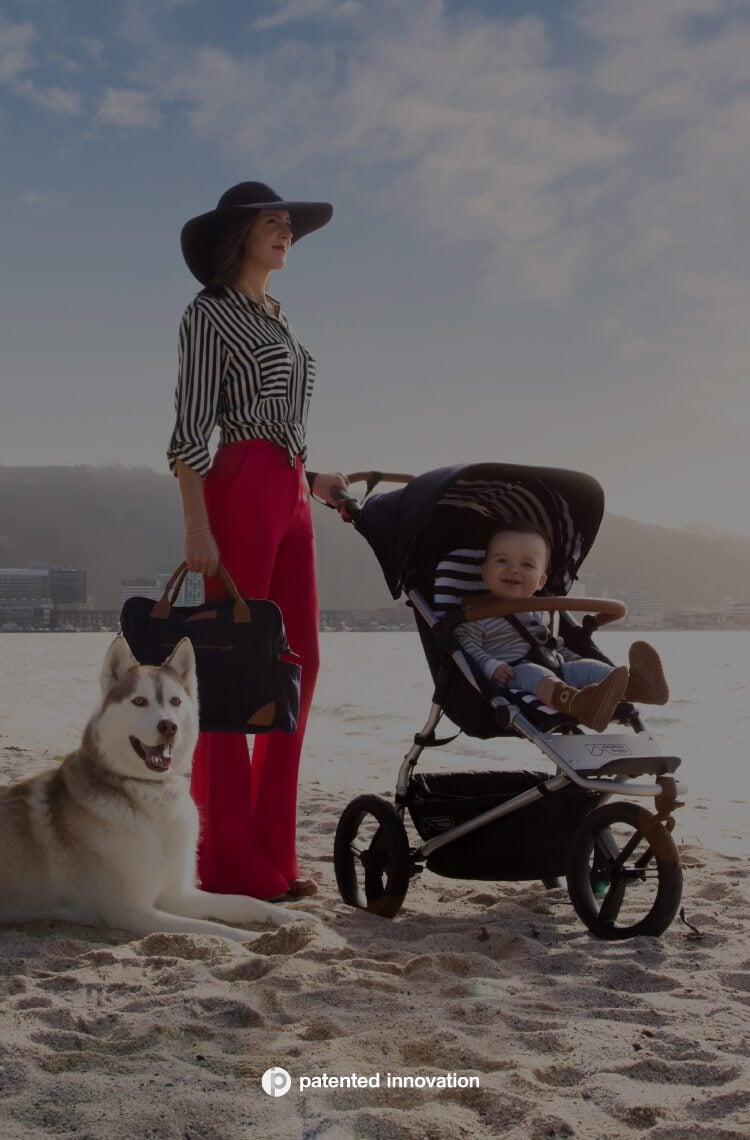 I love our buggy so much, it's incredibly easy to manage with only one hand! So smooth and spacious!
24 other great reasons why you will love urban jungle™ luxury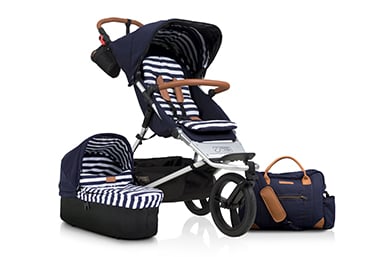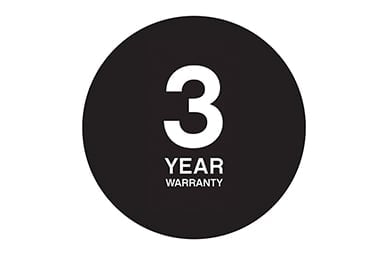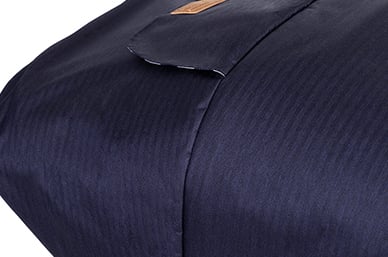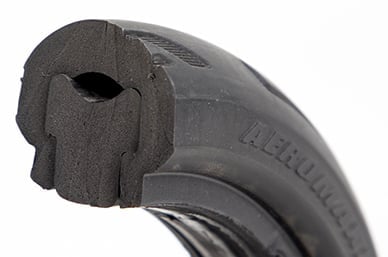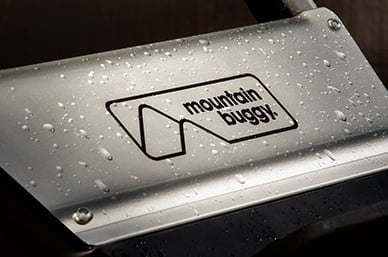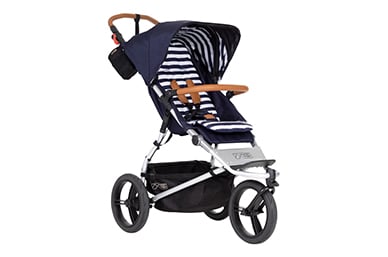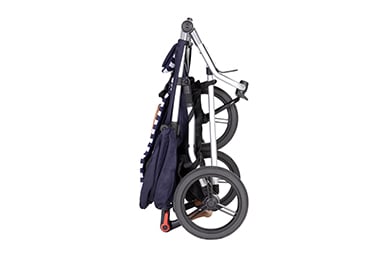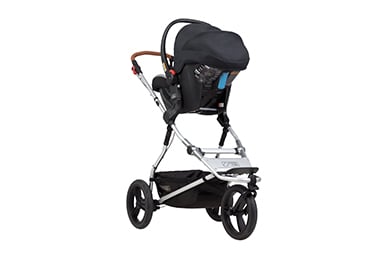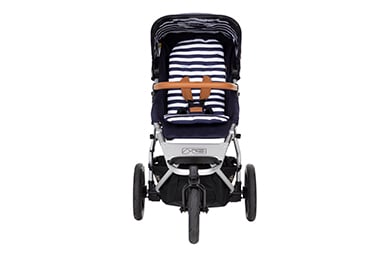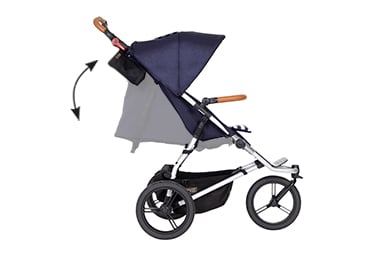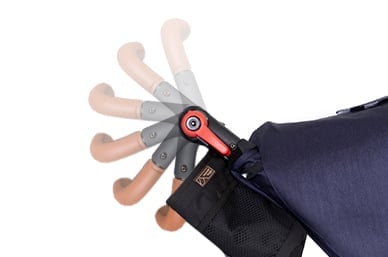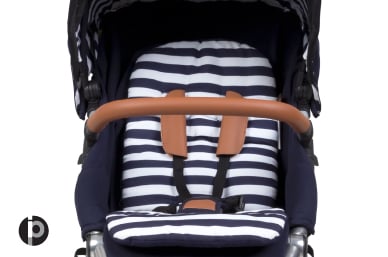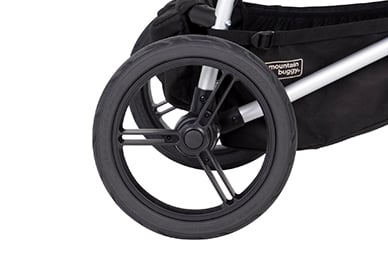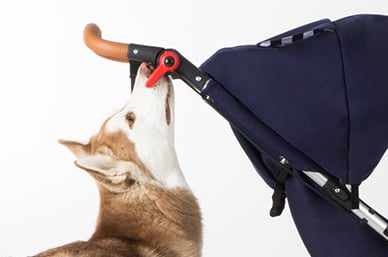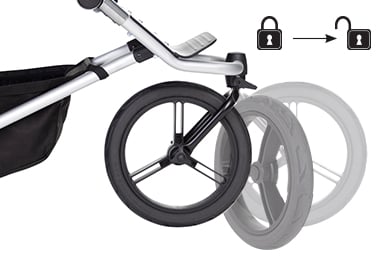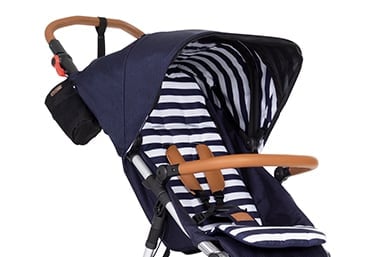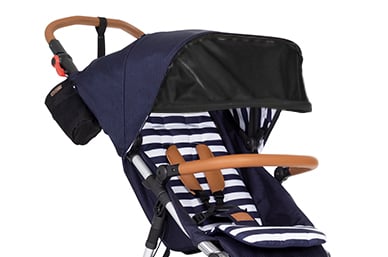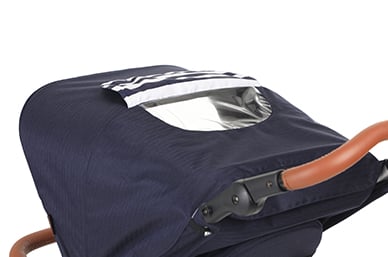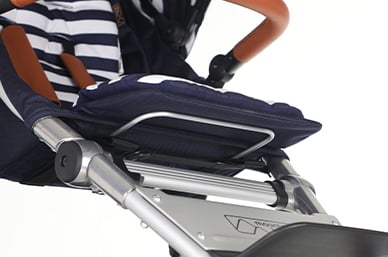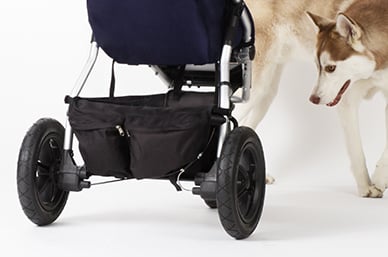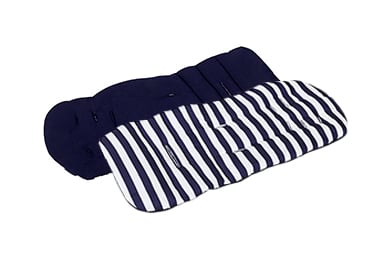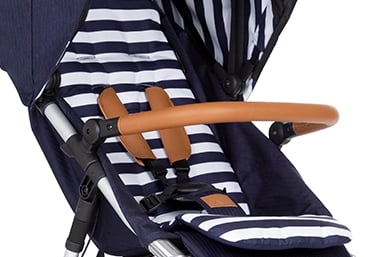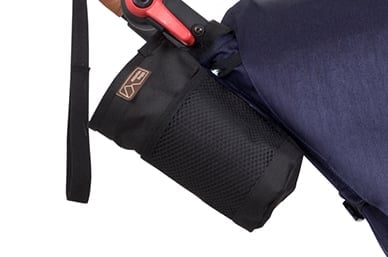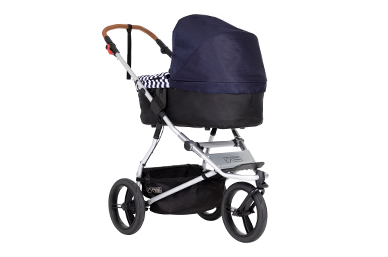 Age range

buggy: newborn - 5 years*
*age reference as a guide only
carrycot plus™: newborn - 3 years

Dimensions l x h x w

83 x 116 x 63cm

Folded dimensions

33 x 63 x 89cm

Handlebar height

87 - 120cm

Maximum load

25kg
carrycot plus™: (lie flat / incline) 9kg
(parent facing seat) 15kg

Product weight

buggy: 12kg*
*includes frame, wheels, gear tray,
fabric sling seat, grab bar
carrycot plus™: 4kg

Safety certified

for the following markets:
Europe, UK, USA, AUS/NZ, Canada

Seat dimensions

(H x W x D) (measured without the liner)
51 x 33 x 19cm
urban jungle™ luxury collection instructions
Setting up your urban jungle™ luxury collection is easy! Find all the details you need here for how to set up and use!