duet™ as a single with free family pack
compact side-by-side buggy that grows with your family
duet™ as a single with free family pack
compact side-by-side buggy that grows with your family
Looking to future proof your buggy purchase? For a limited time only, duet™ as a single  in silver colour comes with a FREE matching family pack.
A buggy that grows with your family - from a single (with loads of storage) that transitions to the multi award winning side-by-side duet™. duet™ as a single enables you to take your adventure from the city to off the beaten track, with 1 newborn baby up to childhood years, 1 newborn baby and a toddler, 2 toddlers or twins.
Our FREE INCLUDED family pack includes a carrycot fabric set*, a second seat and a grab bar; everything you need to turn your single buggy into a double.

what's in the box:

duet™ as a single

1 x frame
1 x sling seat set (seat fabric, sunhood, reversible liner)
1 x joey™ tote (frame, adaptors, x2 recyclable tote bags)
4 x 10" air filled wheels
1 x bottle holder
1 x gear tray
family pack

1 x carrycot fabric set (mattress, sunhood, lining) *lie-flat and incline mode only
1 x sling seat set (seat fabric, sunhood, reversible liner)
1 x duet™ grab bar
This feature requires Javascript to be enabled. Please try updating, or consider using a different browser.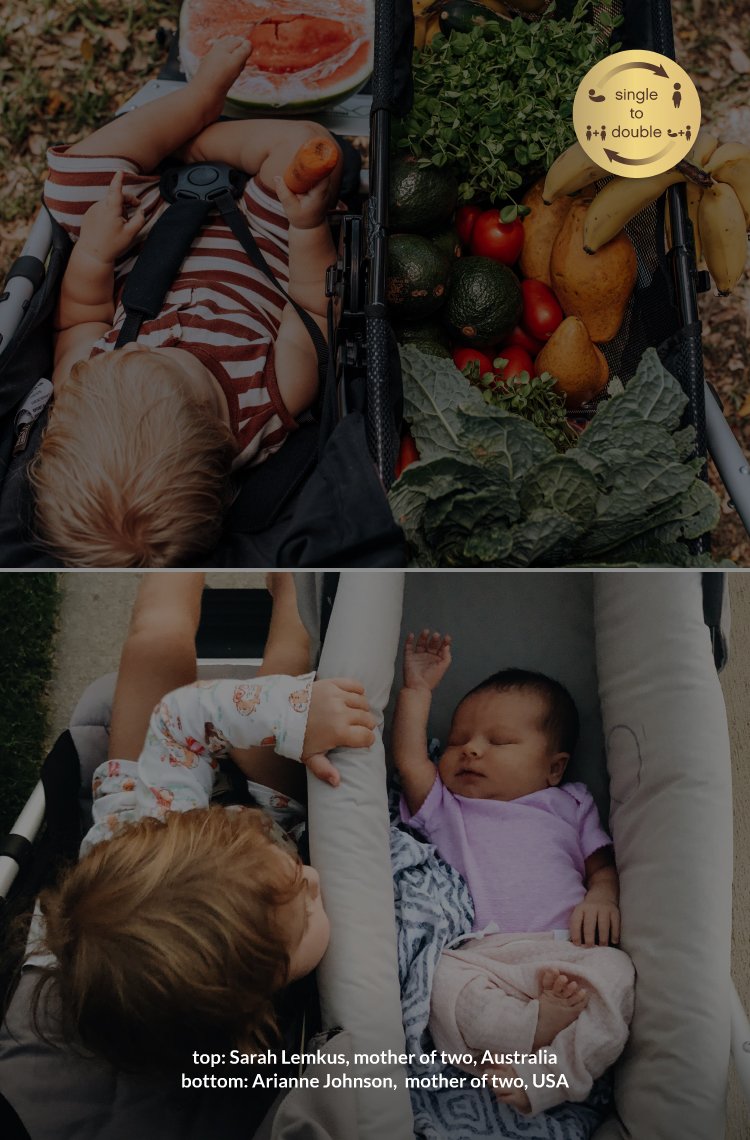 "Best pram ever - so many different ways to use it"
After 4 kids and multiple top brand prams, this by far is the best baby item I have EVER purchased. Single with joey, means no more fussing about under the pram. I have a 5 year old and 1 year old in it currently and it is just as easy to push as a single pram.
Mumof4
Australia
full features breakdown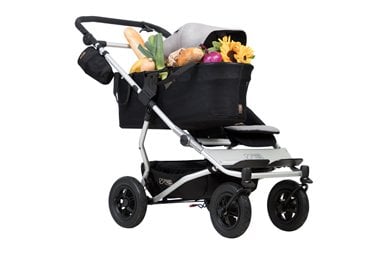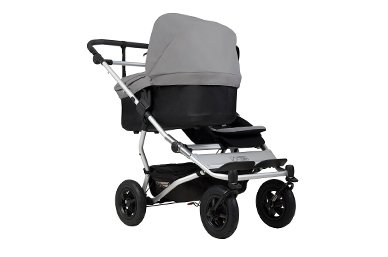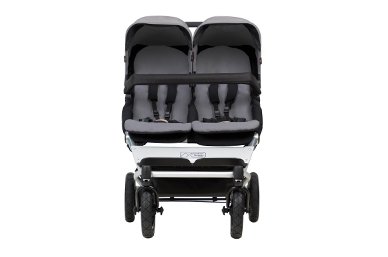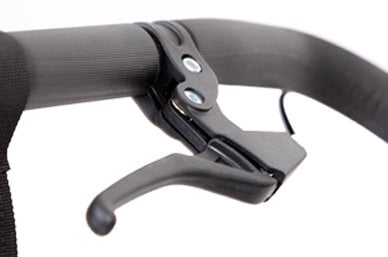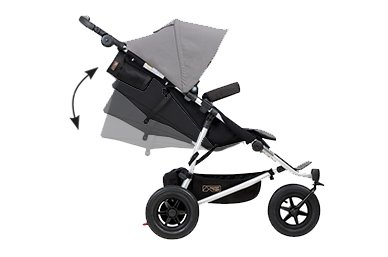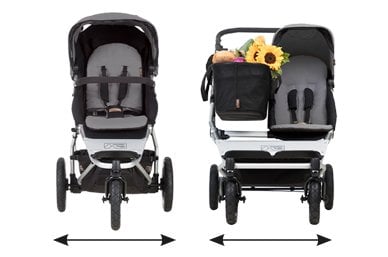 at a glance
superior manoeuvrability and kerb pop
multi adjustable handlebar
Age range

newborn - 4 years* (age reference as a guide only)

Folded dimensions

(L) 89 x (D) 32 x (W) 65cm

Handlebar height

75.5 - 108.5cm

Joey weight capacity

18kg

Maximum load

18kg in each seat.
Using family pack carrycot™ plus:
9kg per seat in full lie-flat mode (newborn)

Safety certified

EN1888:2012 (European Union markets)
AS/NZS 2088:2013 (Australia and New Zealand)
CPN 8 of 2007 (Australia and New Zealand)
ASTM F833-13b (USA)
SOR/85-379 (Canada)

Unfolded dimensions

(L) 114 x (H) 108.5 x (W) 65cm
duet™ as a single instructions
Setting up your duet™ as a single is easy! Find all the details you need here for how to set up and use!
essentials
accessorise your duet™ as a single with free family pack further with these essentials